You know the one thing you never expect to happen while on a holiday?
Finding love.
It always comes as a surprise when you meet someone who tickles your fancy and finds you worthy of a second date. While vacation is an unconventional way of finding love, it is more common than you think.
Traveling makes you carefree. There is something about traveling that makes a person feel free, open to the idea of expressing their inner self, and connecting with strangers. Holidays provide an environment without judgment where you can let go of all your inhibitions.
But aren't vacation romances only temporary?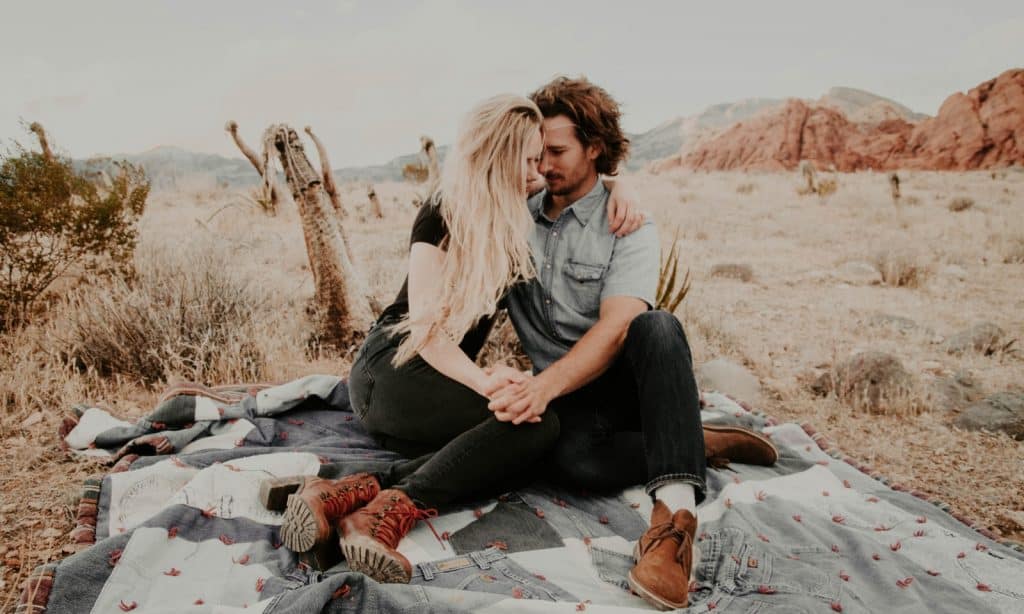 It's true that with vacation dating or even international dating, there is always the looming fear that it may come to an end. That after two weeks are up, you will no longer be able to connect. But it doesn't have to be this way!
Last year I met a Swedish man, and with technology that allows video communication, I can keep things going and ultimately create a real relationship that lasts longer than any holiday memories. Apps like Instagram, Snapchat, WhatsApp, and Skype make the world a literal global village for all those who met as fellow travelers.
In this article, we seek to demystify dating apps for holidays, and we'll also give you a step-by-step guide to how to meet someone on vacation and lock down a partner for life.
Online Dating While Traveling
If you are single, ready for dating, and about to go abroad, you might be wondering how to meet people on vacation. Here's everything you need to know about having a vacation fling!
Continue using your dating app
If you have already been using a dating app, then you shouldn't put it on pause just because you're on holiday!
Using dating apps is actually a great way to connect with people ahead of your trip and find cute boys or girls who could show you around town.
If the version of the app you are using allows you to meet people outside your normal location, great! If it doesn't, find a premium service that lets you connect with people outside your geographical area.
For example, AmoLatina's mobile dating app brings Westerners together with singles from Latin American countries. It's especially great if you want to start dating a Latina woman!
There are numerous other apps like that available, just pick one that suits your destination.
However, it is not just about signing up, sitting back, and waiting for love to find you. Just like in regular life, you need to be proactive, and below are a few tips that may come in handy when dating on vacation.
Set your app to reflect the new location as soon as possible. The faster you start matching, the better.
Start talking to potential overseas dates before you even leave home. This will make the biggest difference and significantly increase your chances of meeting someone interesting.
Be open and honest about your intentions and expectations with the other person, whether it is a hookup you want or something long term.
Understand and respect the local dating culture and the social way of life in general.
If you do choose to get intimate, be smart about it, and be safe.
Do not make any promises that you cannot keep.
Look out for signs of scams or other fishy setups.
Plan ahead
One important factor when it comes to planning ahead is figuring out what you want exactly. Once your app allows you to connect with more people, state your intent clearly and explicitly.
If you are looking to pick up married women, find someone who agrees with that. (Read this guide to attract married women first.) If your idea of vacation dating is a casual hookup or a summer fling, then be open to the process, risks, and rewards.
Being prepared also means that you have to mention when you will be abroad – that will help people find you. It is also always a nice idea to go out of your way to find activities in the area you would like to explore with your newfound beau. This shows initiative which is always incredibly attractive.
State intent and filter the fluff
In addition to being honest with yourself, you need to let whoever you are with understand exactly what you want. Do not drag anyone around on a trip you know very well is headed nowhere!
If a connection is what you need, then state so. Nothing sucks like being stuck with a good time Charlie when all you wanted was a tour guide or partner to the opera.
Make use of the internet's power of matchmaking
When it comes to dating while on vacation and looking for love abroad, the internet is your best friend!
We're not just talking about online dating here. You have a wealth of resources at your disposal to help you find love or at the very least, a good time while you are on your trip.
So how will the internet help you? I'm glad you asked! Here are a few ways you can harness the power of this connection to increase your chances of meeting someone on vacation:
Use social media for connecting with old friends in the area or meeting people you don't now yet.
Find popular local spots where you can mingle with other travelers.
Browse blogs like DatingInspector.com to find reviews of the best dating sites to find singles to hookup with near you.
Look up organized activities in the area, whether it is a party, concert or even an art event to mingle with people who have similar interests.
You could also use local romance classified ads to find people you know are ready for the type of commitment you want.
Find and sign up for dating vacations sometimes organized by travel companies.
Turn on your inner Prince or Princes Charming
A little charm will go a long way when trying to find love while traveling. It doesn't matter whether you are hitting on a fellow traveler or a local.
The important thing is to make eye contact, be confident and respectful, yet subtly clear about your intentions. To make it work better, you could start the flirting in advance just to make things easier when you meet in person.
Safety first
The unfortunate truth is that not all foreigners can be trusted, there are many challenges to dating a foreigner. Some want your money while others wish you more dire harm. Either way, it is up to you to take steps to ensure that you are completely safe during your trip.
If you're traveling solo, here are a few tips on how to do so safely:
Do not disclose your hotel, where you live, or any other information which may serve as bait for a stalker.
Ensure your family or friends know where you are at any time.
Trust your gut if you feel something is off and your new friend is acting strange.
Take all the necessary precautions if you plan on having sex during the trip.
How to Get the Most Out of Holiday Dating
So yes! You have met someone during your trip. And you are excited but the time is almost up, and you might have to leave.
So how does dating someone you met on vacation work? Where do you begin? How do you make this trip memorable? Here are a few tips.
Don't expect to fall in love
Love is not a force that is within the control of our mortal hands. Let it find you, allow it to seek you out. The best attitude ahead of your trip would be something like this:
Love will find me when the time is right. If it does, then it does; if not, so be it.
Go on dates
While a whole relationship cannot be crammed into a week, you can make the best of the short period by seeing each other as often as possible.
Second dates help to cement the first meeting. You get to learn more about each other and see the feasibility of the relationship and work on ways to make it happen.
Keep the conversations going
If the connection you have with your vacation fling is meaningful, seek to communicate, and find ways of keeping in touch. Even after the trip is over, find a way to loop them into your daily life. You never know, that vacation romance might just turn into real love!
How to turn your holiday romance into a real relationship
For the most part, vacation romances are nothing more than temporary flings that leave fun memories. However, if you find someone amazing and you have a great connection, you can actually turn it into something more!
It takes a lot more effort and certain intent to get these types of relationships to that point of stability though. If you have no idea where to start with this, we're here to help you out.
Below are all the tips you need to learn to turn a holiday romance into a real relationship:
Make sure that a long-term relationship is what you want, and it is what your love interest wants as well.
Organize regular trips to spend quality time together, get to know each other, and figure out whether you really are a good match.
Take time to understand the challenges of long-distance relationships and dating a foreigner.
Work on building it like any other relationship, including prioritizing healthy communication, opening up, and putting in the effort in the romance department.
Be ready to become a trust expert, especially when you inevitably go your separate ways.
Make solid plans about how you plan to run the relationship and get to the end goal.