If you're reading this article, I'm guessing you have a beautiful and alluring married woman in your sights. But just because she's married doesn't mean she's out of bounds, especially if she indicates any kind of playful reciprocation to your flirtatious gestures!
Do you want to learn how to seduce her? Then, you're in the right place.
In this article, I'll share my tips on:
How to seduce a married woman with ease
How to seduce a married woman by text messages
#1 Be fun to be around
Women stuck in a mundane and uneventful marriage crave fun and excitement, and, trust me, they are ready to risk a lot just to feel the fire inside burning again.
Showing a married woman how fun life can be is a great tactic to grab and, possibly, hold her attention. It's quite unlikely for any woman to resist a man who can make the butterflies in her stomach go wild!
So, your first step should be to:
make her laugh like no one before
always stay positive
get her to feel special and wanted
give her a taste of what you're passionate about
show her a whole new world
Give her something that will make it impossible to get you out of her head. Make her want more and more – every woman will appreciate it!
#2 Shower her with compliments
Every woman loves compliments. It doesn't matter whether it is a married vixen or a young girl still trying to figure out this whole love thing. Compliments reassure her that you not only love her but also have genuine reasons to do so.
It could be physical things like her hair and her style. Maybe it is the intangible, like her intelligence and work ethic. Whatever it is, make sure she knows she's a beautiful woman – inside and out.
However, complimenting, like seduction, is an art and is not just about spewing out flattery. A committed woman is usually more experienced and much wiser and will see right through your empty compliments.
To make sure that you get through to her, here are a few compliment-giving tips:
Dish them out regularly…
… just don't repeat yourself and let it get monotonous.
Compliment the little things that only someone paying attention would notice.
Go into details when giving compliments as it seems more genuine.
Compliment her both in public and when you are alone.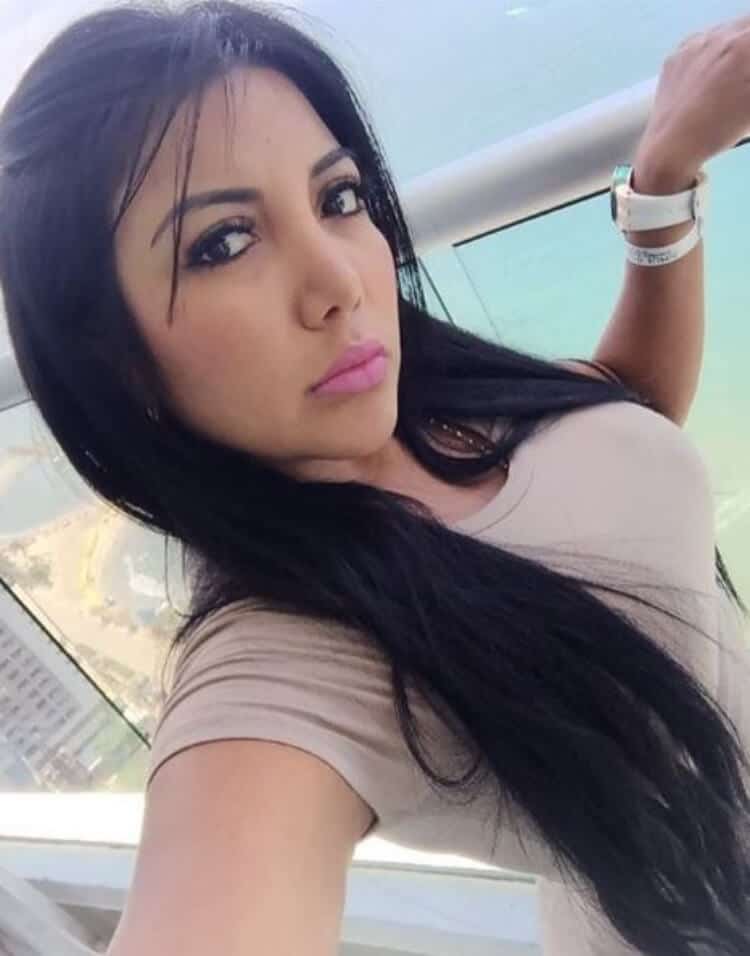 Find hookups near you! Scam-free casual dating site.

#3 Up your flirting game to seduce a married woman
Flirting can easily be the most powerful weapon in your arsenal if you want to seduce a married woman. That's also one of the best ways to get her in the sack.
On the one hand, it will help you woo a married woman by making her feel beautiful, special, and wanted. And if she is unhappy in her marriage, this is something that she is desperately craving.
Flirting is also a great way to find out if she is interested without putting too much on the line.
So, how exactly do you start seducing a married woman? How do you flirt? What do you even say?
Here are a few talking points that will give her butterflies:
Compliment her on her body and beauty in general
Find subtle ways to touch her
Always keep eye contact
Create inside jokes to make her laugh
Keep it short and leave her wanting more
PS! If you want to meet and flirt with married women online, try a site like Ashley Madison (check out reviews of the best cheating sites on DatingInspector first).
#4 Engage in healthy conversations and listen to her
Married women often feel unheard! Juggling between their professional and personal lives, taking care of the kids and household while, at the same time, trying to be loving wives can be a huge burden.
Why don't you be her confidant, someone she can trust and share her thoughts with?
When she wants to discuss her marriage problems or her kids, hear her out, even if that's not your favorite topic.
When she wants to get away from her everyday married life, engage her in thought-provoking and meaningful conversations. Cover anything from religion and politics to music and movies and all the places on your bucket lists you want to visit one day.
Let me put it this way:
Be a good listener. You should build up a rapport with her so that you can talk about your interests, point of view, and eventually, your lives with one another. If she's hesitant to do so, initiate things by asking her questions.
For example, you can:
ask her for her opinion on a current political issue
ask her a philosophical question (such as "do you think coincidences exist?")
start talking about your home life and then politely inquire about hers
Giving her your time and attention is a great way to seduce a girl who's already married!
#5 Be upfront about your intentions
You are both adults, and you know what you are doing. So, why don't you stop ignoring the elephant in the room – the fact that she is married? Especially if you found this woman on a dating site for married women!
Instead, be open about it and make your intentions clear. If you just want to have some fun, then let her know. If you are looking for something long-term that could lead to you two being an official couple, make sure she is aware of it.
Just take note that you must be strategic when you start to become upfront.
Right now, you're just friends or a man and a woman exchanging friendly banter. Sure, there's an underlying attraction between the two of you. But if you are too upfront about your intentions too early, it will scare her away.
My advice is to let things play out at their own pace. Don't worry about taking things too fast or too slow. When the two of you seriously begin spending time together (such as taking time out of your day to meet for coffee) and sharing details about your lives with one another is when the time is right to let things escalate.
#6 Go out of your way to make her feel special
One way to have sex with a married woman is by showing her that you are the better option than what she already has. Put effort into planning dates and getting her gifts to remind her that she is special and wanted.
This goes a long way if you're trying to seduce a woman who's been feeling unhappy or neglected!
So, go all out with the flowers, fancy restaurants, and sentimental shows of affection. And don't forget to dress to impress! Women love it when a man is well-groomed, well dressed, and takes care of himself.
I have two more ideas to help a married woman begin to view you sexually. The first is to use your body language to build up sexual tension. Make eye contact with her and give her your full attention when she has entered your frame.
The second, and arguably the most important, is to speak your truth. In other words, be yourself, say what you mean, and don't worry about pleasing or impressing her. The more you try to say or do things just to impress her, the more resistant she'll become to you.
You are the prize!

#7 Use your passion
It's a refreshing experience in today's society full of shallow and giddy 20-somethings when you find a man you can have a serious conversation with.
Keep in mind that a well-seasoned woman has probably found her passion in life! Now it's time for you to get vocal about the things that get you excited.
If you are a fitness junky, own it like a boss! Love getting your hands dirty under the hood? Tell her all about it!
Women like men who are not afraid to show their passion. It's actually one of the sexiest traits a man (and a woman) can have! This also helps build sexual tension!
So, don't hesitate to let her into your world. After all, playing the seduction game is a lot easier if you do it on your own turf.
#8 Focus on her as a woman and not a wife
You are probably asking yourself why you would even seduce a married woman when the world is full of single women.
Well, the answer is simple – they are women too. They want to be loved too. And many of them happen to be in miserable and loveless marriages.
If you have ever wanted to play the role of a knight in shining armor, then this might be your best shot. So choose to focus on her being just like any other woman you would like to be with, and she will appreciate it.
#9 Praise and congratulate her on her achievements
Married women are usually older and more mature gals who respond really well to approval. Whether she got promoted at work, got her business off the ground, dropped a few kilograms, or finished another level of education, you need to be her biggest cheerleader.
It will show her that you not only care about her looks and having fun but that you truly want the very best for her. Talk about her job, make her feel special. That will also allow you to speak about the most attractive jobs titles in online dating.
#10 Notice her efforts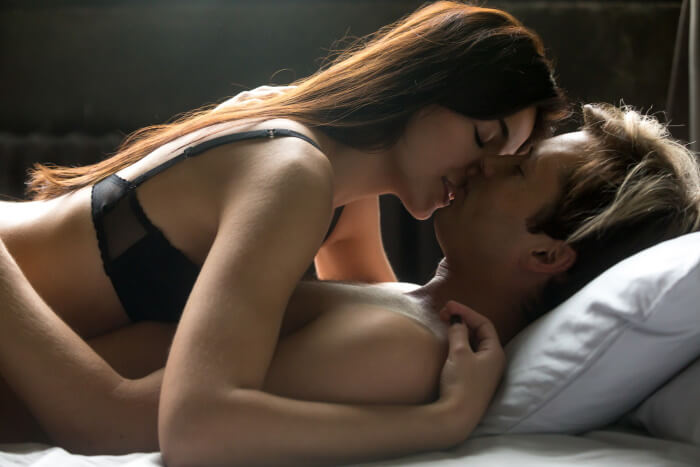 While we are on this topic of gassing up your woman, it is very important to notice and appreciate her efforts. Unlike single women, most married women tend to serve, whether it is their friends or family. And more than anything else, they want someone to acknowledge, appreciate and reciprocate these efforts.
If you are wondering how to make a woman like you and keep her interested, then the best thing to do is to be this person for her.
The next time she is late for your date because she was doing laundry or stopping by work to bring you lunch, make sure you show her your genuine gratitude.
#11 Be wise about your text and call timings
If you are having a relationship with a married woman, seducing her will involve all the steps of an ordinary courtship. This means texting back and forth, long phone calls about nothing and everything, and most importantly, going out on dates.
However, the fact that she is married and probably keeping you a secret might make this a little hard for you two in terms of timing. So find a schedule that works for both of you. It's the only way to talk to her without getting her into trouble.
It's probably for the better if your communication goes unnoticed (at least at the beginning). Her behavior can ruin her marriage, her family life and your relationship too.
#12 Try not to bring up her marriage too often
While it is important to address the whole issue about her not being fully available, it shouldn't be the center of your world as a couple. Do not bring up her husband, her home, and her kids.
Get to know her as an individual and give her the chance to see you as a man she can love and not just as an illicit affair. Unless, of course, the latter is all the two of you are after.
#13 Cherish every moment spent together
You can do a lot more with a married woman besides have sex. Yes, sex is awesome, and you'll remember the passionate intimacy you had with her forever.
But sex is only part of the equation. Spend authentic time together, and the sex becomes even more fun. Go on adventures together or go hiking. It could also be as simple as eating dinner together. The fact you have to keep it all discreet adds more thrill.
If you can, meet up for a weekend vacation in another city (after all, you had a really important business meeting that weekend, right?). Spend time together walking around the city, dining in at great restaurants, and experiencing the culture together.
Making a married woman fall in love with you involves ensuring that all the time you two spend together is valued. Given the circumstances, you might not meet up as long or frequently as you want.
So take photos, buy souvenirs and do whatever it takes to ensure that you make those few moments together magical and unforgettable.
Showing her how much this time together means to you will definitely earn you a lot of points with her.
#14 Be confident and take initiative
Another secret to seducing a married woman is to be confident and to be the one pursuing her. Show initiative by sending texts or getting in touch on social media, inviting her out, choosing the time and location for your dates, etc.
How to flirt with a married woman over text, doesn't have to be complicated. Show confidence!
Confidence is attractive because it shows that you know what you want, that you're not afraid to go after it, and that you're willing to do whatever it takes to get it.
Plus, she's likely the one running her household – if she meets a guy who takes charge instead of expecting her to lead, she'll take it as a sign you'll take care of her and her needs.

If you always wanted to know how to get a girl, this is probably one of the easiest ways to her heart!
#15 Be nice to the kids
Now, let's be clear. You are stepping onto dangerous and uncharted territory.
Kids can be a shortcut to a married woman's heart or to the way out!
Mothers can be overprotective of their children, and you should respect her decision if she doesn't want you to have anything to do with her 'babies.'
However, assuming you ever get a chance to get to know her children, please, please, get along with those little angels. Introducing you to her kids means she wants to share her family life with you. This is particularly true with most married women considering divorce or already separated from their primary spouses.
Such a woman is looking for a man who will help take care of her and her children – someone who will step into the role of the father for her kids. And if you prove yourself worthy in that respect, your chances of attracting a married woman increase.
After all, it is not that difficult to find love and date after a divorce. Look for the signs that a married woman likes you.
5 Ways to seduce a married woman with text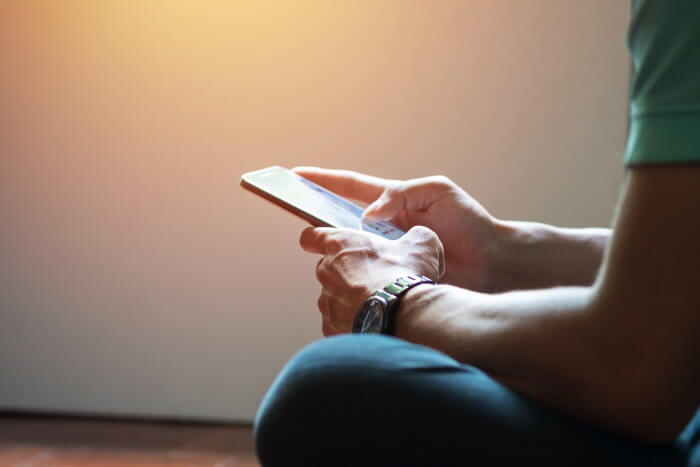 You can also seduce a woman with your words and not just the words you verbally speak to her. Never underestimate the fact that you can get a woman thinking about you sexually via your text messages as well (if you have her phone number, of course)!
Here are simple tips on how to seduce a married woman over text:
#1 Be Yourself
Always speak (or text) your truth and say what you mean. Do not say only what you think she wants to hear. Have the mindset that she is entering your frame and not the other way around.
#2 Make It Personal
When it comes to actual sending text messages, point out unique things about her. Whether it's the way she looks, a distinctive feature she has, an accomplishment at work she told you about, or anything.
You want her to know that you are focused on her and that she's not just another random person you're texting without really thinking about it.
#3 Shower Her with Praise
Next, offer her praise where it's deserved. You want her to feel valued. This also translates to her focusing more on you because she feels you have recognized her over the many other women she knows you have interactions with.
#4 Show Your Funny Side
Be funny and witty and don't be afraid to make jokes. Be self-deprecating to an extent, and don't be afraid to crack a joke at her expense if it's playful and lighthearted.
#5 Take Charge
And finally, take charge without being forceful. One way to make any woman excited is to lead the conversation, but be playful and in a non-needy way. Again, she's entering your frame. Ask questions to keep her involved and in the conversation and get a feel for when it's okay to ask her something more personal.
You can also send her sexy pictures to make her feel sexually attracted to you.
When you ask to meet up one-on-one, it should be over something casual like a cup of coffee for half an hour or so. If she says no to meeting you somewhere, don't pursue the issue. You'll only push her away in doing so.
Final thoughts on picking up married women
When you find yourself attracted to a married woman, the first important thing you need to know is that seducing her will be far more complicated than seducing a single woman.
For one, she may be a happily married woman and not interested in an extramarital affair at all.
Secondly, even if she's unhappy in her marriage, she may not be willing to risk her whole life, her home, and her children over a casual fling.
I'm not saying this to discourage you from hitting on married women, I just want you to be prepared for the amount of patience it takes to impress them and to make her feel special!
If anything, there's more of a thrill to healthy flirting with a married woman than there is with a woman who's single. The very fact that there is an inherently higher level of risk involved makes it so.
And when you do finally get her in the bedroom, you'll find that her sexual desire is far wilder than you could have possibly imagined.
Good luck!