Getting through a divorce is never easy. Even when the relationship was toxic, it always takes time to move on.
Don't be too hard on yourself for taking longer than expected to get back on the dating wagon!
The unfortunate reality is that even when you do decide to give love another chance, it is still pretty hard. A lot has changed in the world of dating and romance, and it may take a while to adjust.
but don't fall into despair, wondering if you'll ever find love again. It IS possible to find a new partner and fall in love, even if the divorce takes time to become official!
With a little work and open-mindedness, you should be able to get back in your groove and start your journey to finding love after a divorce.
Here are a few tips that will help.
Finding love after divorce: how to find a new relationship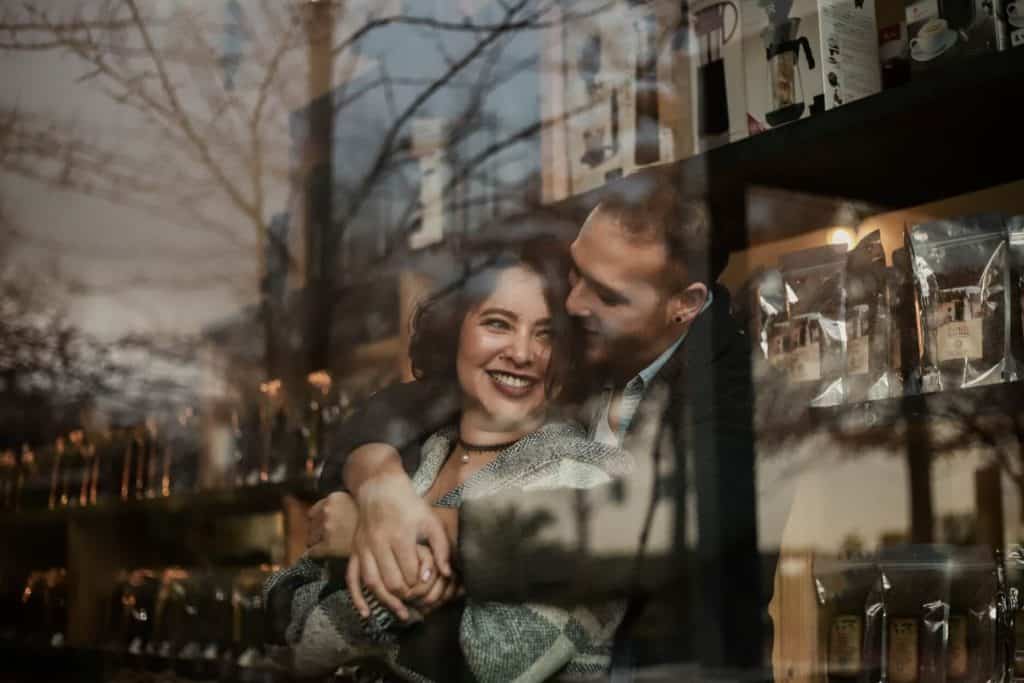 Wait until the separation is final
Divorce is the end of a chapter in which you invested a lot of time, emotions, and resources.
It is already a pretty messy affair, and adding someone else into the equation will only make things more complicated than they need to be. It is, therefore, crucial that you wait at least until the separation is official and you are, in every sense of the term, free. Don't show signs of disrespect to your partner; it would only make the separation more difficult.
Make sure you're dating for the right reasons
After such a monumental breakup, you will be in a very vulnerable state.
You might find yourself tempted to get into relationships for all the wrong reasons. Maybe you feel lonely and just want some company. Or it could be that your divorce left you desperate, and you want someone to take care of you.
Whatever your reasons for dating are, if it isn't for a genuine connection, then perhaps you should wait a little bit longer.
Get over your ex
You cannot move on after divorce until you let go of your former spouse.
Why?
Because most divorcees tend to compare their new partners with their previous ones unwittingly. Comparing is always unhealthy and will prevent you from truly appreciating what the new prospects have to offer.
Take time to heal
In addition to releasing your former partner, you need to release the love and relationship. Let go of all the memories, whether good or bad.
Letting go means taking as much time as you need to heal and mourn the loss of your emotional investment.
Going through this step ensures that you do not go into your next relationship with any baggage. It is also essential to give yourself enough time to get over everything completely before beginning dating again.
… but don't wait too long
While it is important to give yourself time, you should never wait too long to start dating again after ending a relationship.
There is no fixed period for you to wait, but six months to a year should be enough for you to be ready to try again. Any later and you run the risk of getting too comfortable in your solitude and not wanting to give anyone a chance.
Don't set your expectations too high
A lot has changed since you last played this game of romance and love.
People meet each other online now. Girls can make the first move. And the standards have taken a bit of a turn from where you left them.
So, as you prepare your heart for the dating world, you would be better off going into it with low expectations.
And though the first relationship after divorce may not succeed, you will meet awesome people who deserve a chance!
Figure out what you are looking for
Once you consider yourself ready to start putting yourself out there again, you need to figure out precisely what it is you want.
There are millions of singles out there, and if you do not narrow your search, then the endless options will become a living nightmare.
Consider your experiences with your former spouse to ensure that you do not make the same mistakes again.
Try online dating
So, you got over your ex, healed from the relationship wounds, and figured out a game plan.
What's next?
Do you go up to the street and start talking to random strangers? How do people do it these days?
The answer to these questions can be summed up in two words – online dating.
Cyberdating increases the chances of finding new love in a fast, convenient, and low-pressure environment. It is exactly what a new divorcee needs and gives you a great perspective on what is available out there regarding relationship prospects.
Even if you have kids and are now a single parent, you should know that there are plenty of dating sites for single parents out there.
Open yourself up to matchmaking by friends
In addition to dating online, you could get a few friends to help out by hooking you up with singles they know. Asking for help works because friends and family know you well enough to know what you would like. So give them a chance!
Forget you have a 'type'
We all have a 'type,' whether it is physical preferences or personality traits, we are drawn to.
While knowing exactly what you want is okay, you should also keep an open mind while dating after divorce.
By sticking to your type, you will be missing out on some pretty awesome interactions and matches. So, forget you have a type and try something new!
Remember that lust and love are two different things
There is a sort of sexual reawakening that comes with the freedom of being divorced.
You might feel like you have a lot of catching up to do, and this is completely fine!
Just do not make the mistake of confusing that excitement for love. The real thing takes time to build, so you will have to be patient.
Be honest about your past
Once you have found someone you like, you should open up about your failed marriage. As soon as they earn your trust, you should give them the full story.
It is particularly important that you own up to your part in the failure if you were in any way responsible. Taking responsibility makes you seem more trustworthy and is a great sign that you have learned and grown from the experience.
Don't hide the fact you have children
More often than not, the divorce process involves children. And though you are no longer in a committed, happy relationship, you are not any other typical single person – your kids are a part of the packaged deal that is dating you.
Don't hide them as some dirty secret. In addition to complicating matters down the line, it means that any relationship you start has a faulty foundation and may not stand.
You can find more information to help your children cope with your divorce at Clarity Clinic.
Think carefully before introducing a new partner to your family
Yes, we have said you need to keep your kids involved. This, however, does not mean that you have a family dinner and introduce everyone after your second date. It is a delicate matter that should be handled with care.
Take your time and prepare the kids for the idea of having someone new around. Also, take the time to get to know your new partner to be sure you are exposing those you love the most to a decent human being.
Do not rush into anything
Do not be in a hurry to replace that which you lost. Good things take time to build, and that includes rebound love. Do not be too quick to fall in love simply because someone showed you the attention you hadn't received in a while.
Tips for the first date after divorce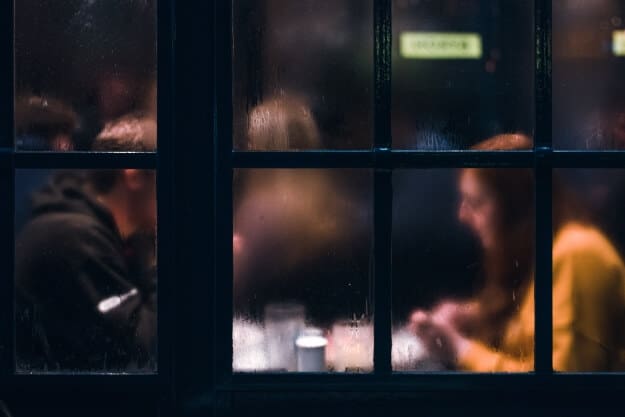 Your papers are all signed, you have taken the time to heal, and most importantly, you have found someone you are actually interested in.
That first date after divorce will be the most exciting and nerve-wracking one you have had so far!
But with a little bit of preparation and luck, it should be magical. To help you out, here are a few tips for a memorable date.
Don't focus too much on your ex or your kids
This is a common rookie mistake with recently-divorced singles. Understandably, it is the most natural topic, given your recent history of a family-centric life. However, this often dumps a huge cloud of awkwardness on your date.
Instead, talk about casual things like your personal interests and then slowly work your way to the more sensitive topics after you have built some trust.
Ask a lot of open-ended questions
Figuring out a topic of conversation is one of the hardest things to do if you have not been on a first date in a long time.
The easiest way out is sticking to open-ended questions. These allow the conversation to take a more unrestricted route.
So, what started as a general question about their favorite childhood memory could bloom into a beautiful talk about anything from astrology to food.
Pay attention to how they make you feel
A little bit of nervousness is normal on that first date. What matters most is that you do not let it take over to the point where you are entirely unaware of the situation.
In particular, you have to pay attention to how your date makes you feel and not just what they say or how they act. This is a really good way to figure out whether or not you are compatible as a couple.
Listen closely
As a recent divorcee, the last thing you want is to get into a relationship that ends up failing fast – been there, done that.
One of the best ways to avoid this is by keeping an eye out for red flags. And these aren't even that hard to find.
Just listen carefully to what your date tells you. People often reveal exactly who they are and what you are in for with them. You just have to take off the rose-colored glasses and pay attention!
Take it slow
One of the best things about being a single adult is the fact that you can do whatever you want with whomever you wish to.
However, just because you can, it doesn't mean you should!
Moving things too fast in terms of physical intimacy could ruin your chances of building something long-lasting after your divorce.
So, unless you are after casual hookups, it is best to take your time and get to know the person before you open up that side of yourself.
Try to have fun
Relax, this is not an interview!
The first date should be a lot of fun. You haven't been that free in a while, and you had better take advantage of it.
Plan your date somewhere fun. Let loose and try something different on the menu. Laugh out loud at your date's corny jokes. Have fun because you deserve it!
Trust your gut
You may have been single for a long while, but this doesn't mean you are clueless.
Your experience and instincts will guide you through this new chapter of your life, whether you want something long-term or a short fling to help you move on.
So, if your spidey senses tell you to run, do not even bother packing. And if they tell you to stay, then listen!
Finding love again after divorce – Conclusion
It is absolutely possible to find love again after getting a divorce! And with these tips, it should be pretty easy to get back into the dating game.
You may not meet someone immediately or get a relationship that matches what you had. That said, if you are patient and stay positive, good things will come your way.
So, let go of your baggage and put yourself out there again. Life after divorce can be beautiful, and your next Prince or Princess Charming awaits!
And don't worry about your age, because you are never too old to date!