Sweden is one of the most stunning of all the Scandinavian countries. Whether it is the captivating medieval architecture in Stockholm or the icy paradise of Kiruna, this country does not disappoint.
Speaking of eye candy, have you seen the 9th wonder of the world that is Swedish men? If yes, then you won't find it surprising that they are the most popular in the international dating scene, especially in Northern Europe!
Below is more on:
What to expect when dating Swedish men
How to impress a Swedish guy
Recommended European Dating Sites
What's it like dating a Swedish man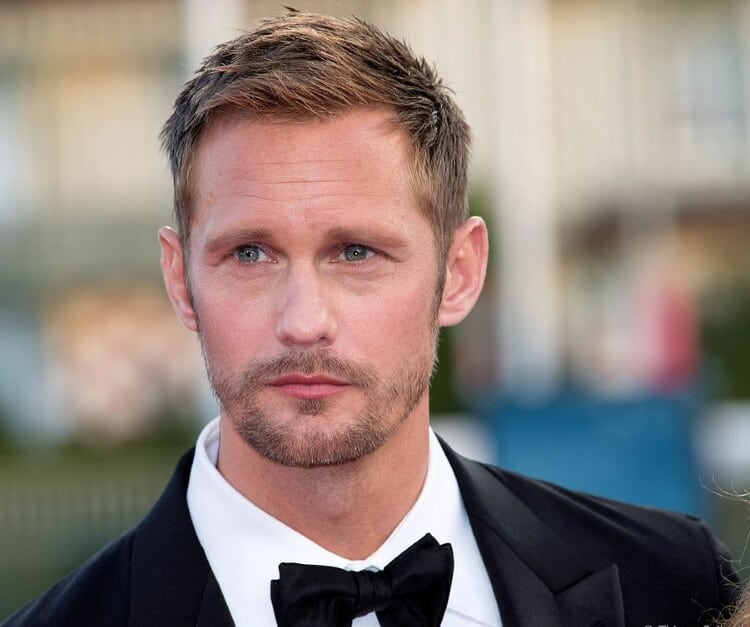 You'll find them absolutely gorgeous
Swedish men are doing well for themselves as far as looks, and physical attractiveness is concerned:
Most of them have pretty typical Scandinavian features, including blonde hair and blue eyes. They tend to be very tall, strongly built, and with very masculine facial features. In short – Swedish guys are handsome!
To give you a better idea of what you can expect in terms of looks, here are some of the most famous Swedish men.
Alexander Skarsgård – Actor
Henrik Lundkvist – Ice hockey player
Benjamin Eidem – Model
Fares Fares – Actor
Alexander Karim – Actor & writer
Prince Carl Philip
They are very calm and laid back
Swedish men are generally not very talkative and tend to be predominantly calm and reserved. They like to have their emotions under control, so if you come from a place where public display of emotions is common, you will find Swedish men quite emotionally distant and self-contained.
But don't worry, they do have strong feelings, they just prefer not to draw attention to themselves.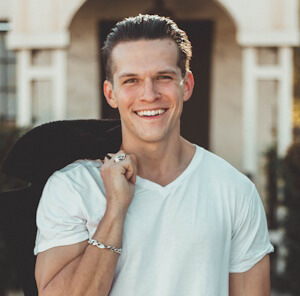 CHAT WITH SINGLE SWEDISH MEN
They're hard to impress
Exactly because of their toned-down nature, they happen to be very difficult to impress. It doesn't matter how accomplished he is, he will probably be very humble and avoid being flashy at all costs.
And he will probably look for the same traits in his potential partner. So if you're wondering what do Swedish guys find attractive, it won't be that designer bag or perfect face of make-up.
Instead, they are more likely to be influenced by intangible things like:
Punctuality
Showing respect
Independence
Intelligence and being articulate
Appreciation for art, music, and culture
Showing up on time will mean that you respect their free time they have decided to share with you. Steer clear of sensitive topics and keep the conversation moderately light. Impress him with your grace rather than your 'face.'
They have strong personal values
These guys are meticulous planners. They love a good detailed schedule and rules and will almost always stick to them. So if you are looking for spontaneity, then you might be a little disappointed here.
In line with their love for rules and order, these men are very faithful and loyal to the women they commit to. If he's decided to be with one person, he will treat her with the utmost respect. He'll also allow you to make your own plans, whether it is something as simple as the next day's dinner plans or your long-term goals.
In short – you will be dating a super organized feminist.
They treat women as equal partners
Gender equality is a big thing in Sweden and men are taught from an early age to be respectful towards women. The result? A perfect combination of chivalry and feminism. He will spoil you with his gentleman ways with everything from picking up the tab to opening doors. However, this does not in any way mean that he sees you as some weak little damsel in need of saving.
They view women as equally powerful and respectable. So he won't expect you to quit your job for the family; neither will he make funny comments about you not being able to do something because you are a girl.
Instead, you will be treated with the utmost respect and honor, and he will help you with all household chores and raising children. And if you want to pay the bill every once in a while, he will definitely not be threatened or object to it.
They love helping out
Single Swedish men are incredibly kind and helpful. You will see this whether they are dealing with their friends, family, or complete strangers. A Swedish man is the kind of guy who will go out of his way to do a favor for a friend. He is the type of guy to do even the most uncomfortable or inconvenient of favors for you.
To them, serving the ones that they love is the ultimate display of affection and concern. This also happens to be how they receive love. So if you want to get into his heart quick, then there is just the way to do it – be kind.
They love the outdoors
Something else you need to be prepared for if you are considering dating a Swedish man is that these men really love the outdoors. But then again, who wouldn't if they were surrounded by a natural wonderland like Sweden?
What's more, is that they expect the people they date to share the same enthusiasm for outdoor activities and adventure in general. So if your safe space is your couch and TV you might want to consider a major change – many of your dates will be centered on outdoor activities.
The good news is that Sweden is a wonderful place to be outdoors and has numerous activities to try out. So whether you are canoeing or kayaking on river Klarälven or you are cycling along a trail in Orebro, you are bound to have a great time.
They're proud of their culture
The Swedish people are very proud of their culture. If you give him a chance, he will go on and on about his beautiful country and its rich history. They are fans of their local cuisine. So go to every date hungry and be prepared to be stuffed with everything from pickled fish to fruit soups.
They have reasonable expectations for their partners
A typical Swede wants something different from the woman he chooses to settle with in terms of personality and appearance. However, when it comes to values, they all pretty much want the same thing:
He wants you to be honest and loyal because that is exactly what he will bring to the table.
He wants you to be a strong and independent woman with whom he can build an empire.
And finally, he will need you to be patient and understanding because they do love and relationships a little bit differently in Sweden.
eharmony – The Best Dating Site to Meet Swedish Guys
Ladies, if you're on the hunt for a charming Swedish gentleman, let me introduce you to eHarmony. This well-established dating site, founded by a clinical psychologist, focuses on finding you a meaningful, long-term relationship with someone truly compatible. Say goodbye to endless swiping and shallow conversations, and hello to eHarmony's detailed personality questionnaire and matching algorithm!
The user-friendly interface makes it a breeze to navigate, while features like "Smiles" and video dating help break the ice with potential matches. Keep in mind, though, that eHarmony doesn't offer search functionality like some other sites. Instead, you'll receive a curated list of compatible matches, which may feel limiting to some.
While you can join eHarmony for free, the Premium membership unlocks unlimited messaging and extra features like anonymous browsing. The pricing varies, with monthly costs ranging from $10 to $60, depending on the package and current promotions.
The pros? eHarmony's comprehensive personality assessment, curated matches based on compatibility, and a focus on long-term relationships. The cons? No search functionality, a relatively high price point, and a time-consuming questionnaire.
So, my verdict: if you're serious about finding a deep connection with a Swedish man, eHarmony could be the perfect choice for you. Just be prepared to invest some time and money into the process, and let eHarmony's compatibility-focused approach guide you towards lasting love.
The dating culture in Sweden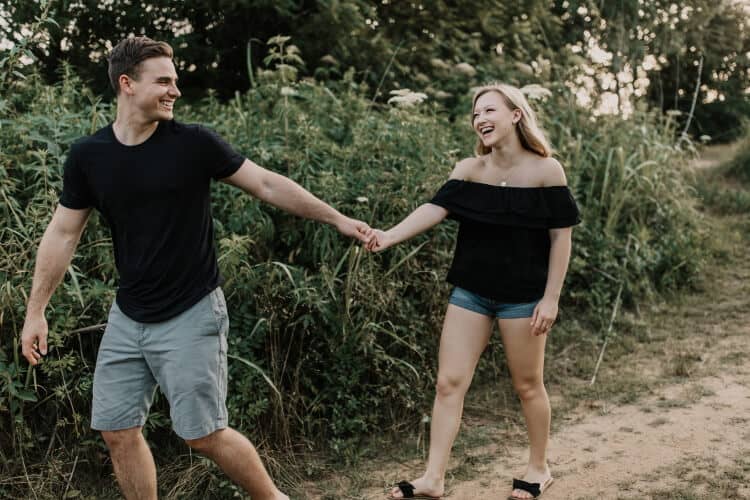 As I just mentioned, the Swedes do romance and relationships a little bit differently than the rest of the world.
For one, most Swedish guys and women do not hold labels and formal relationships to very high regard. Sweden happens to be one of the countries in the world with the most significant number of happily single people.
They are also not the most romantic of guys in terms of grand gestures. That, however, does not mean that they are opposed to settling down. Not at all. They like to take things slow and play it casual until they are sure they want to commit long term.
So how do you deal with this?
Be patient.
Do not try and force anyone to commit.
Enjoy the journey to the promised land.
Learn to initiate when you want romantic experiences.
Teach him how you want to be loved.
How to impress a Swedish guy
If your idea of dating is sex on the first date and moving in by month 3, you will be in for a huge surprise the moment you choose to date a Swedish guy.
When Scandinavian men decide they want to leave their bachelor days behind, they look for a reliable, strong partner with whom they can build a long-lasting relationship. Swedish women are the same, and that's why they accept this way of dating.
If you are coming from the 'warmer' parts of Europe or the world, you'll notice how everything in Sweden is slower, even when it comes to dating.
So, how to make a Swedish man fall in love with you? Let's take a look!
Don't rush into things
The moment he feels pressured in a relationship, he will probably run for the hills. Swedish guys are quite dedicated partners, but they do appreciate their freedom as well.
It might be a little nerve-racking not to know where all this is going, but chasing after him will get you nowhere. Instead, let him make the next move and approach you.
Invite him to a fika
Fika basically means a "coffee break" and it's a big part of the Swedish culture. It's a casual social outing where people gather to have a drink, eat cake or snacks, and just spend time together.
Though often enjoyed between colleagues, friends, and family, most first dates in Sweden happen over Fika too. So, if you have a hot Swedish man in sight, ask him out for a Fika!
Be ready to commit
The Swedish dating scene is one of the most open and laid back in the world. They love to enjoy their fair share of fun, but most Swedes prefer a serious relationship over casual dating. If you are only looking for a fling, it's better to be open about it and see if you are on the same page or if it's just better to move on.
Be honest
One of the unwritten rules about dating a Swedish man is to be open and honest about your intentions. It may not sound like the best idea to be straightforward about everything that's going through your head, but believe it or not, Scandinavians thrive on it.
Prioritize (emotional) intelligence
Don't get me wrong, looks are important, but they are not everything. A Swedish partner will appreciate an emotionally stable woman who has met herself on a deeper level.
They like to take their time when getting to know someone new. Swedes are great listeners and like to observe. It doesn't mean you should walk on eggshells, but you might want to choose your words more carefully.
Take care of yourself
Self-care matters to the Swedes a lot, because they are naturally gorgeous people, and they make it look so easy and effortless.
If you were wondering about how to impress a Swedish guy, we'd say, be a woman who can express her personality in a modern yet modest way. Your outlook on life is a direct reflection of how much you love and value yourself.
Dating in Sweden may have a different feel, but it can be a positive change for you.
Swedes a simple people, they don't like complicating things unnecessarily, so as long as you are sincere and don't pretend to be something you are not, you should be doing just fine.
Bottom line
Swedish guys, like Eastern European men, have a lot to offer. They ooze masculinity and strength with their incredible looks and air of mystery. You are definitely in for a treat if you manage to grab one for yourself!
However, you might have to adjust to the inevitable culture shock regarding their romance and international dating traditions. Once you get over the limited PDA and slow progress, though, you will have what is probably the best relationship you have ever been in!