Sweden is one of the most stunning of all the Scandinavian countries. Whether it is the captivating medieval architecture in Stockholm or the icy paradise of Kiruna, this country does not disappoint.
Speaking of eye candy, have you seen the 9th wonder of the world which is Swedish men? If yes then you won't find it surprising that they are the most popular in the international dating scene, especially in Northern Europe!
Below is more on what to expect when dating a Swedish man and why it might just be the best decision for your love life.
What to expect when dating a Swedish man
Physical appearance
Swedish men are doing well for themselves as far as looks, and physical attractiveness is concerned:
Most of them have pretty typical Scandinavian features, including blonde hair and blue eyes. They tend to be very tall, strongly built, and with very masculine facial features. In short – Swedish guys are handsome!
To give you a better idea of what you can expect in terms of looks, here are some of the most famous Swedish guys.
• Alexander Skarsgård – Actor
• Pewdiepie- YouTube Star
• Dolph Lundgren- Actor
• Joel Kinnaman- Actor
• Ola Rapace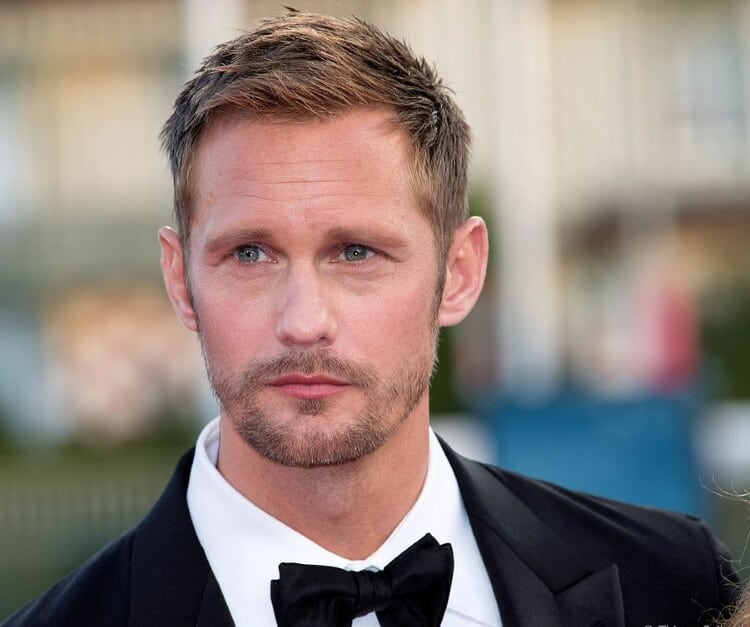 Personality
Swedish guys are generally not very talkative and tend to be predominantly calm and laid back. It doesn't matter how accomplished he is; he will probably be very humble and avoid being flashy at all costs.
Because of this personality trait, they happen to be very difficult to impress. So no, that designer bag or perfect face of makeup won't catch his eye. Instead, they are more likely to be influenced by intangible things like:
• Punctuality
• Respect
• Independence
• Intelligence and being articulate
• Appreciation for art, music, and culture
Personal values
These guys are meticulous planners. They love a good detailed schedule and rules, and will almost always stick to them. So if you are looking for spontaneity, then you might be a little disappointed here.
In line with their love for rules and order, these men are very faithful and loyal to the women they commit to. He will treat you with respect and allow you to make your plans. It doesn't matter whether it is something as simple as the next day's dinner plans or your long-term goals.
In short – you will be dating a super organized feminist.
Culture
Men from Sweden are proud of their culture. If you give him a chance, he will go on and on about his beautiful country and its rich history. They are fans of their local cuisine. So go to every date hungry and be prepared to be stuffed with everything from pickled fish to fruit soups.
Expectations for their partners
Every Swedish guy wants something different from the woman he chooses to settle with in terms of personality and appearance. However, when it comes to values, they all pretty much want the same thing:
• He wants you to be honest and loyal because that is exactly what he will bring to the table.
• He wants you to be a strong and independent woman with whom he can build an empire.
• And finally, he will need you to be patient and understanding because they do love and relationships a little bit differently in Sweden.
The romance and dating culture in Sweden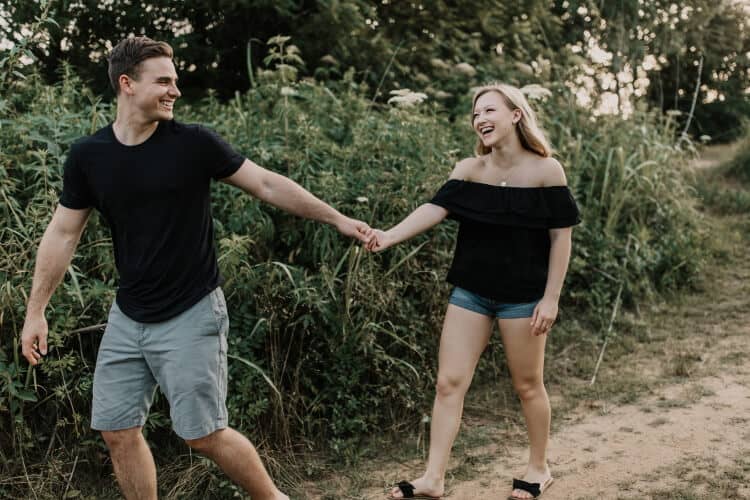 Wait, what do you mean they do things differently there?
We're glad you asked because you might be in for a bit of a shock!
In Sweden, most men and women do not hold labels and formal relationships to very high regard. Sweden happens to be one of the countries in the world with the most significant number of happily single people.
They are also not the most romantic of guys in terms of grand gestures. That, however, does not mean that they are opposed to settling down. Not at all. They like to take things slow and play it casual until they are sure they want to commit long term.
So how do you deal with this?
• Be patient.
• Do not try and force anyone to commit.
• Enjoy the journey to the promised land.
• Learn to initiate when you want romantic experiences.
• Teach him how you want to be loved.
Why dating a Swede is a great idea?
1. Swedes are very liberal and generally open to trying anything new in terms of love and relationship.
2. They are fiercely loyal, so you don't have to worry too much about infidelity once you both commit.
3. They treat women with respect and honor and will not try to tie you down to any traditional roles or expectations.
4. You get a chance to visit and maybe eventually settle down in one of the most beautiful countries in the world.
5. They take dating seriously and will most likely have long term goals for your relationship.
6. They are reliable and very protective in all ways: physically, emotionally, and even financially.
7. They are in touch with their sexuality and always up for a good time, whether casual or in a relationship.
Bottom line
Swedish guys, like Eastern European men have a lot to offer. They ooze masculinity and strength with their incredible looks and air of mystery. You are definitely in for a treat if you manage to grab one for yourself!
However, you might have to adjust to the inevitable culture shock regarding their romance and dating traditions. Once you get over the limited PDA and slow progress, though, you will have what is probably the best relationship you have ever been in!