When it comes to love and relationships, France (and notably Paris) has a reputation of being one of the most romantic places on earth.
It's hard not to fall in love in an environment that includes everything from the amazing cuisine to the breathtaking, iconic landmarks.
French men also contribute to this phenomenon, and rightly so. They are known as some of the most romantic men out there with their polite behavior and sexy accents.
But are any of the stereotypes about these men being notoriously noncommittal accurate? Or is dating a Frenchman truly a fairytale dream come true?
Well,
Let's find out.
Recommended European Dating Sites
What to know about dating a French guy
Before diving headfirst into the romantic world of sinfully delicious pastry dates and walks on the rustic streets of French cities and towns, you have to know what you are getting yourself into.
French men are fun to date but trust me; they might be a bit different from what you are used to.
From my experience, here's what you can expect when dating one of these guys.
You will spend quality time together
Quality time is a big deal for people in France. People love to spend time with their friends, families, and significant others. Don't be surprised if he asks you out to a random, online lunch date in the middle of the week because he wants to see your face and hear your voice.
Their need for connection and spending time together definitely makes things easier when it comes to long-distance setups!
Forget about the DTR talk
There is a stereotype about French men that they are notoriously resistant to commitment. That isn't entirely true, nor is it completely false.
The thing is, they don't like defining things and putting labels on the relationship. He may be entirely committed to you but will always be uncomfortable when you bring up the "What are we?" conversation.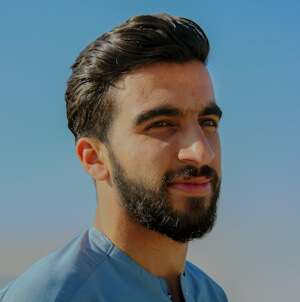 CHAT WITH SINGLE FRENCH MEN
French men are super romantic
This is easily the best thing about dating a Frenchman. They are so romantic that they put romcoms and fairy tales to shame! I don't know if you have ever dated a Swedish man, but dating a French is clearly different!
What is amazing about their romance brand is how they are always willing to think outside the box. They will come up with ways of making you feel special that you never even thought possible. The best part is that they will not let the distance slow them down.
They can be old-fashioned
French men are traditional in many ways. They tend to be very chivalrous and believe in being in charge in the relationship. Don't worry; he won't expect you to quit your job and be a stay-at-home partner. However, you can expect resistance if you try to pick up the tab at a date.
They smoke a lot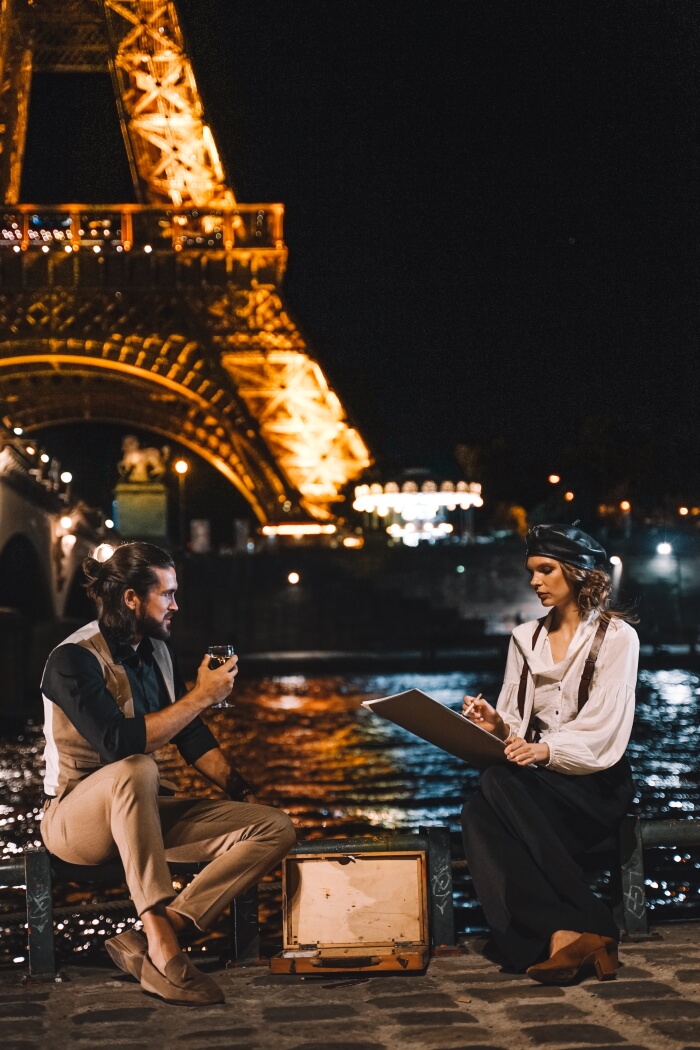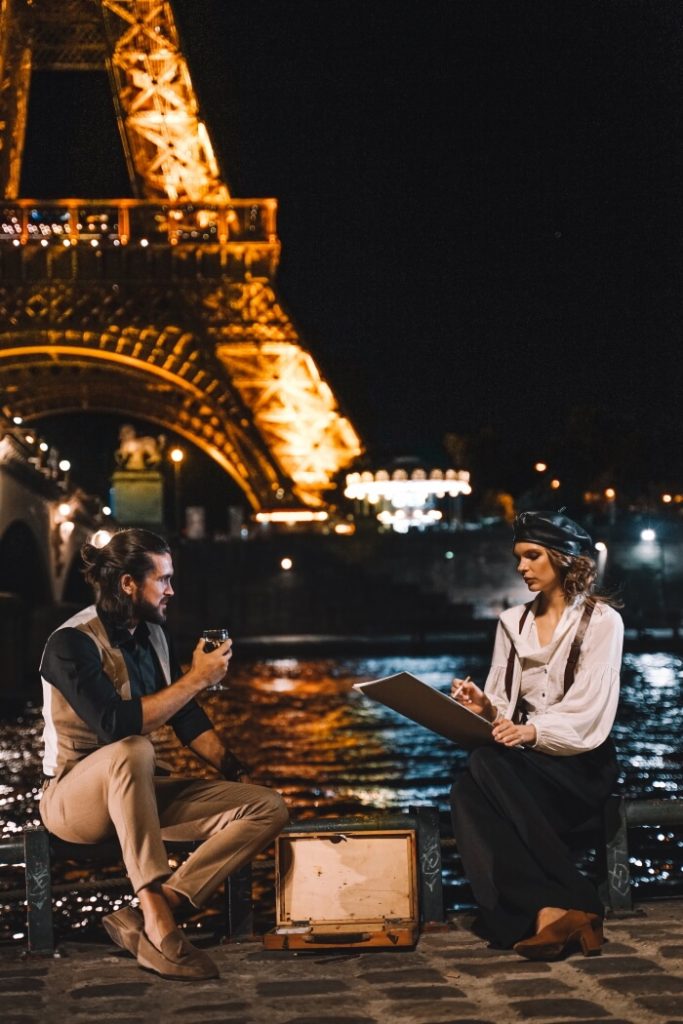 French guys love to indulge, whether it is in delicious desserts or rare wines and champagnes. One of their greatest loves is smoking, which you will most likely have to deal with if you are dating one of these hunks.
You will go out a lot
France's night scene is nothing short of electric, from the bustling clubs in Paris to quaint but lively pubs in the countryside. The locals also tend to be very outgoing and will never lack an excuse to party.
If you are dating a guy from France, especially if you are physically together, you have a lot of dancing and partying dates in your future.
French guys are very comfortable with PDA
You know a culture is big on romance and affection when they have a kiss named after them. There is no place too public or an audience too large for a French boyfriend to display their affection. They will kiss, hug, and hold you whenever and wherever they wish to do it.
They can be very direct, and things can move fast
Don't think that their aversion to the "defining the relationship" conversation means that they don't know what they want. These men are very direct and will not hesitate to go for what they want, including you.
You might notice things moving a little faster than you are used to. If you don't like the pace, be open about it and let him know that you need to slow down.
eharmony – The Best Dating Site to Meet French Guys
Ever dreamt of an evening by the Seine with a captivating Frenchman? Your search ends with eHarmony, your digital amour connection for a significant, enduring relationship.
eHarmony is not just another matchmaking platform – it's a whirlwind of romance! It shuns superficial dating, focusing on singles like us who long for profound connections. It's a rendezvous for every faith and culture, luring a multitude of Christian célibataires with its sincere approach to amour.
The secret sauce is their Compatibility Matching System – a unique blend born from an exhaustive questionnaire. Imagine this: answering a cascade of questions, crafting a genuine portrait of yourself, and presto! eHarmony presents you with a selection of French charmers who align with your interests, your values. They even steer the initial shy "bonjour" to your match.
The caveat? eHarmony demands a bit of dedication. Only half-completed profiles can send or reply to messages – an elegant way to ensure only earnest seekers.
Their three-tier membership – Premium Light, Plus, and Extra, spanning from $39.90 to $69.90 per month, may seem pricey. But with regular promotions and discounts, it's a worthy investment for love.
Sure, there are terms and conditions – a strict refund policy, and profiles sans photos. However, they have a committed security team sifting through phonies, making certain your French Prince Charming is the real deal. So, are you prepared to discover your French romance?
How to make a French man fall in love with you
If you want a happy and successful relationship with a French hottie, you have to understand what they bring to the table and what they expect.
Here are some tips on how to get and keep the attention of a French man to help you out.
Be yourself but stay open-minded
Something refreshing and endearing about these men is that they will never try to pressure you into changing. Above all else, they want you to be yourself but also open to new experiences.
Don't' be afraid to flirt
French men will always make the first move. However, they certainly appreciate a forward woman who is not afraid, at the very least, to flirt with them a little.
Learn how to speak a bit of French
Learning to speak the language is a great way to show your French beau that you are interested and invested in the relationship. It also helps bridge any language barriers that may otherwise make the relationship a bit difficult.
Be ready to go on creative dates
Remember what we said about French guys' out of the box thinking? You will see a lot of it in how they plan their dates. To be safe, ask for clues on what to wear so you don't end up overdressed in a fancy dress and high heels to a romantic walk date.
Work on your clothing style
French men have different tastes when it comes to appearance. They will love you whether you are petite, curvy, short, tall, light, dark, or whatever else. However, style is one of those things that not many of them will compromise on.
So, put in some effort when it comes to your clothes and show him exactly what he has to look forward to.
Carefully choose your perfume
Something else that not many people know about French men is they tend to be obsessed with scents. I mean, what else can we expect from guys who grew up in a country famed for producing some of the most beautiful and iconic perfumes?
That is another area where you will have to put in the effort to get and keep their attention.
Bottom Line
Be patient. A relationship with a person from another country and culture might not always be easy.
But if you make communication a priority and maintain the desire to learn and understand each other, you have all you need for a successful relationship.