Italian men are high up on the list of most desirable European men in the world. Whether you find a native from Italy or one born and raised in your neighborhood, there is something special about him.
However, dating Italian guys is unlike anything you have ever or will ever experience. To prepare you, here is more on what to expect and the real truth about dating Italian men. You should also check our international dating advice guide for more information.
That way, you do not end up shocked when you experience things like pasta, food comas, and intrusive moms during your time together.
Recommended Italian Dating Sites
What are Italian guys like?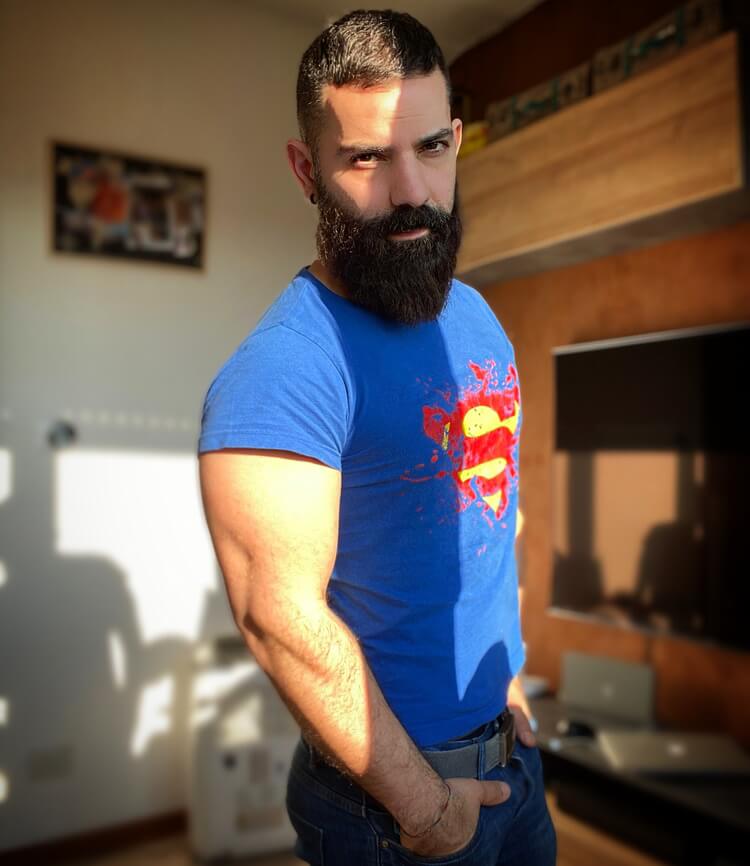 Tall, dark, and handsome
One of the main things that make dating an Italian man a real treat is their devastatingly good looks. Their dark features, including brown eyes and brunette hair, contribute a great deal to this attractiveness. If you are a huge fan of beards, you will also not be disappointed as most prefer the rough manly look with their well-kept facial hair.
Need a reference on what to expect? Here are a few of the hottest Italian guys:
Vincent Gallo
Andrea Di Stefano
Stefano Accorsi
Scott Baio
Incredibly stylish
Italy is one of the fashion capitals of the world, and their men are down with this program. Whether it is a crisp bespoke suit or a funky casual outfit, these men never disappoint when it comes to fashion. I guess what else would you expect from a group that has produced fashion legends like Giorgio Armani and Emilio Pucci?
Fiery personalities
Italian guys are the male version of Latina women when it comes to character. They are feisty creatures who are never afraid to speak their minds. They also happen to be very short-tempered and have been known to get very worked up about things that bother them. Despite all this, they are generally not violent, and they do not hold grudges.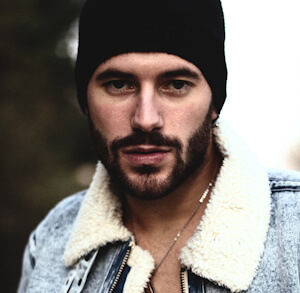 CHAT WITH SINGLE ITALIAN MEN
They are very passionate
When an Italian man loves something or someone, he will not hold back. They tend to be very passionate and involved in things that interest them. That will make your relationship a lot more fun than you have ever had, as you know he is all in.
They are very social
These guys are friends with everyone. They love to meet new people and hang out with their friends and family, which is something you have no choice but to be a part of. Do not be surprised if you go out on a date and leave having made five new friends just by association with him.
They love the ladies
Italian guys are Casanovas, really like French men. They love women and are very good at getting their attention. The good thing is that despite this fact, they tend to be incredibly loyal once they find someone they are interested in.
They love food
Food is everything in Italian culture. It is how you celebrate, mourn, how you spend time with the people closest to you. And most importantly, it is how you show love. So be prepared for a lot of wine and pasta or pizza dates when dating these men.
They love and have huge families
The only thing more important to an Italian man than the perfect wine-risotto combination is his family. They have huge families with boisterous personalities that you will enjoy being a part of. There is a chance that your relationship gets to the point of marriage, and he will expect to have a huge family of his own.
Online Dating in Italy
eharmony – The Best Dating Site to Meet Italian Guys
Ever desired a night under the Italian stars with a charismatic Italian uomo? Your search concludes at eHarmony, your digital Cupid for establishing a substantial, long-lasting bond.
eHarmony is more than just a dating platform – it's a love rebellion! It shuns temporary dating, instead concentrating on singles like us who long for more meaningful connections. It's a confluence of diverse faiths and cultures, enticing a plethora of Catholic uomini due to its earnest dedication to love.
The allure of eHarmony lies in its Compatibility Matching System – a singular concoction formed from an extensive questionnaire. Picture this: replying to a range of inquiries, constructing a truthful portrayal of yourself, and presto! eHarmony delivers you a lineup of Italian charmers who match your interests, your values. They even prompt the initial nervous "ciao" to your match.
The catch? Well, eHarmony asks for dedication. Only half-filled profiles can send or respond to messages – an endearing way to make sure only the seriously inclined participate.
Their tiered membership – Premium Light, Plus, and Extra, with prices from $39.90 to $69.90 per month, might seem a bit dear. But with regular sales and discounts, it's a valuable investment in love.
Yes, there's some fine print – a rigid refund policy, and profiles without photos. But they have a devoted security squad to filter out imposters, ensuring your Italian Stallion is the real deal. So, are you ready to discover your Italian love?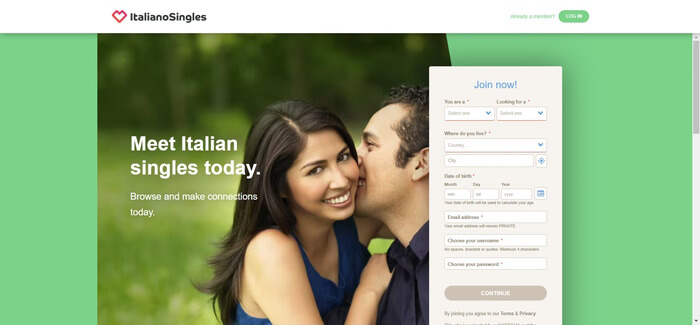 Ladies, have you been dreaming of a romantic Italian love story? Look no further than Italiano Singles! This dating site, primarily for Italians, is also open to international members looking for amore with Italian stallions.
In a nutshell, Italiano Singles is a rapidly growing platform for singles searching for love and companionship. While the website may be male-dominated, it's inclusive and welcoming for all gender and sexual orientations. Plus, you can try it for free!
The site's features are user-friendly and straightforward. They focus on delivering results, helping you find your Italian soulmate. However, there are a few downsides: there's no mobile app for iOS users, and the desktop site could use some improvement. Also, be aware of the no refund policy and the lack of identity verification.
Italiano Singles works by offering matches based on your preferences and personal information. You can also search for potential partners using customizable filters. The unique "Slideshow" feature lets you swipe right on profiles you're attracted to. While messaging is reserved for premium members, you can still like profiles for free.
Pricing starts at $14.99/month, with options for 1, 3, or 6-month subscriptions. Payment can be made via credit card, PayPal, or check. Just remember to cancel before the end of the trial period to avoid being charged!
So, if you're ready to embark on your Italian love story, give Italiano Singles a try. With active members and rich profiles, this could be the beginning of something bellissimo!
What Do Italian Guys Find Attractive in Women?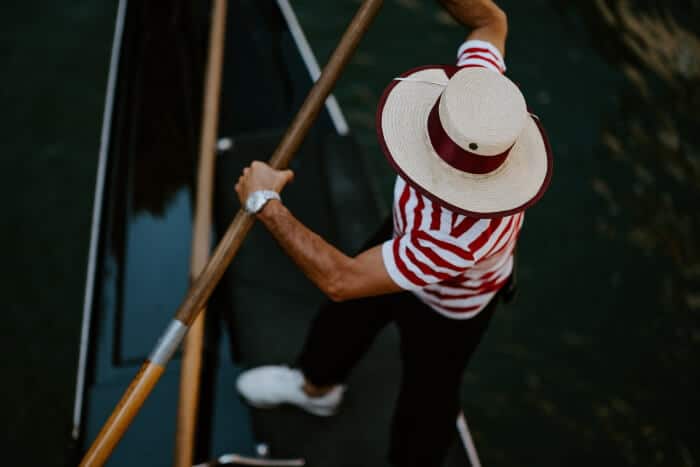 Dating an Italian man means living up to clear but attainable expectations. The good news is – these men are relatively easy to please!
Here are a few things Italian guys find attractive in Italian women and foreigners alike.
Big brains
An Italian man values intelligence in its many different forms. So no, you don't have to be the next Einstein to get them interested.
These men appreciate all forms of intelligence, from book smarts to street smarts. They want a woman who will challenge them and from whom they can learn a thing or two.
Given how much Italian guys love to have deep and meaningful conversations, big brains will definitely get you their attention.
A kind heart
Italian people are considered some of the friendliest and most considerate people in the world. Don't let their boisterous and feisty personalities fool you.
Behind all the shouting and passionate arguing is a man with a kind heart looking for someone just as sweet and loving.
Unfortunately, this is something you cannot fake or try to make more pronounced, as your Italian lover will know you are being disingenuous.
So if you consider yourself a kind person, just keep doing your thing, and they will secretly appreciate it and love you more for it.
Passion
Itialian men are passionate about everything they do and find the same kind of energy very attractive in the women they date.
The best thing about this is that they will be attracted to your passion no matter what you are passionate about.
Maybe you are crazy about art and music. It could be that your eyes light up when you get into a conversation about comic books or astrology.
While the object of your passion may not always matter, it does help if you share the same passion as your Italian love interest.
And what do they love? The answer is simple:
soccer
good food
beautiful art
cars
their moms
Do with that information whatever you please.
Beauty and class
You could also attract your Italian beau the old-fashioned way – through a physical connection.
When it comes to beauty, the tastes of an Italian man are as diverse as the aesthetics of these guys themselves. It isn't easy to pinpoint any specific physical attribute as one that these hunks typically gravitate towards.
However, they do love a woman with a good sense of fashion and who stays classy through good grooming. So no matter what you look like, you can get yourself an Italian man as look as you take good care of yourself.
A home-cooked meal
The easiest way to an Italian man's heart is through his stomach. Extra points if you can make him a traditional Italian meal that is as good as, or at least close to, what their mothers made for them.
If you are not the most comfortable around a kitchen, don't worry, there is still hope for you. There are many simple Italian recipes on the internet that you could try. Just make sure to find recipes that are traditional to the region your beau is from.
A family-oriented outlook
Italians have very close relationships with their families and particularly with their mothers. They are also typically attracted to women who are family-oriented as well.
It could be that you are super close with your family now, or maybe you had a rough childhood and are now more focused on building a healthy home and family for yourself.
While we are still on the topic of family, your attractiveness to an Italian man will also instantly increase if you foster a relationship with his mother and other family members. If they like you, then he will absolutely love you.
Authenticity
Italian guys value realness and have a pretty accurate B.S. radar. Do be your most authentic self, and they will love you for it.
They are very good at reading people and will slowly demolish your charade until the real you is unveiled. So don't be fake.
It also means not faking interest in things that they like to impress them. If you don't like soccer, then just be honest about it and let him have his fun. If you don't like the same music he does, there is no need to pretend that you do.
The only exception to this rule is if you don't like his mom. For this one, you will just have to fake it 'til you make it.
A little bit of drama
For the most part, Italian men like a classy and easy-going woman. However, they are also often attracted to women with a bit of a dramatic side.
They love to feel challenged and to be kept on their toes every once in a while.
Just don't take it too far as excessive and unnecessary drama can also be a major turnoff to an Italian man.
An adventurous spirit
Finally, if you want to attract an Italian man, you have to have an open mind and adopt an adventurous spirit.
You may not like the same things, but it really helps if you are at the very least willing to try something new.
Maybe he wants to take you out on an unconventional date, or he wants you to try some weird, traditional delicacy. Perhaps he wants to try something new in the bedroom.
Whatever it is, just step out of your comfort zone and give it a try. You don't have to like it but at least be open-minded.
Italian culture & dating norms
Relationships are taken seriously when dating an Italian man with a marriage more often than not being the end goal.
Both Italian women and men are notoriously flirty but fiercely loyal.
Church weddings are the norm, given the strong religious influence on the Italian dating culture.
Most, if not all, dates will be centered on food. Cooking it, eating it, and learning about it.
Getting close with the mother is the fastest way into any Italian man's heart.
Men typically make the first move, but gender roles are pretty fluid after that.
Catcalling is considered a high compliment and usually comes from a good place.