Are you one of those girls drawn to foreign men with seductive looks and irresistible accents? Then you've come to the right place as I am about to reveal all about dating Turkish men!
In my dating history, Turkish guys have carved out a special place in my heart. I have visited Turkey several times and always ended up in the arms of a local charmer, so I now know a thing or two about Turkish men and how to date them.
To break it down for you, these are the topics I will cover in this article:
What are Turkish men like
Where to meet Turkish men
Pros and cons of dating a Turkish man
What do Turkish guys like in a girl
How to please a Turkish man
How are Turkish men in bed
How to know if a Turkish man loves you
So let's get right to it!
Recommended Arab Dating Sites
What are Turkish Men Like?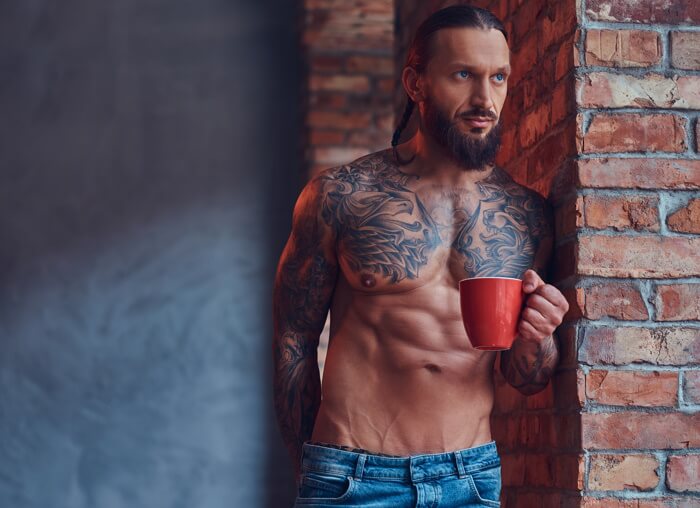 Men from Turkey are like no other. Because Turkey is situated between East and West, people there are also a blend of two worlds – appearance and character-wise. Turkish men act, look like and live different lives than Europeans or Americans.
What Do Turkish Men Look Like?
All in all, Turkish guys are rather dark and masculine and have a distinguished sense of style. Let me get more specific.
Dark Skin and Eyes
A typical Turkish man has a dark skin tone. It is darker than you can see, for example, in Italy. To complement their tanned face, Turkish guys possess dark eyes with a warm and deep look.
Lots of Hair
The hair of Turkish men is, of course, very dark as well. But their unique look comes from the combination of dark hair and, even more so, the abundance of it. They have thick lashes, eyebrows, and lots of body hair that they wear with pride.
Not That Tall
Turkish men are not one of the tallest males in the world. The average height of Turkish guys is 5' 7'' (or 173 cm).
Stylish and Fashionable
The men there have a great sense of style: they are fashionable yet love to mix their looks with patterns, accessories, and items from the local culture.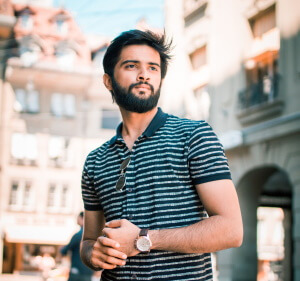 CHAT WITH SINGLE TURKISH MEN
The Personality of Turkish Men
Much like their appearance, the personality of Turkish guys is very masculine, too. But there is also a soft side, and they are not afraid to show it.
Here are some of the most common characteristics that I've witnessed in Turkish men:
Persistent
Turkish guys have proven to be very determined and loyal in life and dating. Whether asking a girl on a date or sticking with a chosen one when the times are hard, a Turkish guy will not give up easily, that's for sure.
Possessive at Times
Turkish men honor traditional ways, so they tend to be quite controlling and jealous in relationships. That might mean banning a sexy outfits or minimizing male friendships, etc. But to be fair, acting possessive in Turkish culture is a sign of truly caring and worrying for the people they love.
Open
Although they are reserved in many ways, there is also much friendliness and openness in Turkish men, making them charming. They can be super helpful to a stranger, and there is no room for dishonesty and lying in a relationship.
Romantic
A man from Turkey is much more affectionate than a typical Western guy. They have no problems overflowing you with beautiful words, setting up heart-melting dates, caring for your every need, or talking with you for hours.
Where to Meet Turkish Men?
Now that you know what a great boyfriend he could be, let's go ahead and look at the best places to meet a Turkish hunk. Generally speaking, you can do it two ways: the old-fashioned way, which is to meet someone special on the spot, or the modern way – using an online dating site. Or, in my experience, why not combine them both and get the most out of it?
Online Dating in Turkey
Nowadays, when everybody's busy, it is common to seek help from online platforms, even when it comes to romance. Online dating can save you a ton of time and money, plus it gives you a wider selection of people to choose from. This is especially handy when you are not located in Turkey or, for example, you want to save yourself from work on the spot and have dates already lined up for your vacation in the country.
Luckily, you can register on dating sites like TurkishPersonals.com, InternationalCupid.com, and Muslima.com, which are all popular among Turkish singles. Let me guide you through those sites.
Looking for a charming Turkish man to sweep you off your feet? Turkish Personals is the perfect place for single women to find their Turkish soulmate. With its extensive member base and user-friendly interface, you'll feel right at home exploring your options for love.
Features:
Matches based on your profile's preferences
Access to other World Singles Network sites
Browse members and chat with premium membership
Detailed profiles for better connections
No mobile app, but mobile version available
Prices and Memberships:
Free basic membership available
Premium membership starts at $24.99/month
3 duration packages available: monthly, quarterly, and semi-annually
Pros:
Large international member base
Engaging user experience
Close gender distribution ratio
Access to other dating sites in the network
Cons:
No mobile app available
Important contacting features only for premium members
No in-app translation services
Verdict: Turkish Personals is an ideal platform for single women seeking genuine connections with Turkish men. With its affordable premium memberships, comprehensive profiles, and access to other World Singles Network sites, you're bound to find your perfect match. So, ladies, get ready to be swept away by the romantic Turkish men waiting for you at Turkish Personals!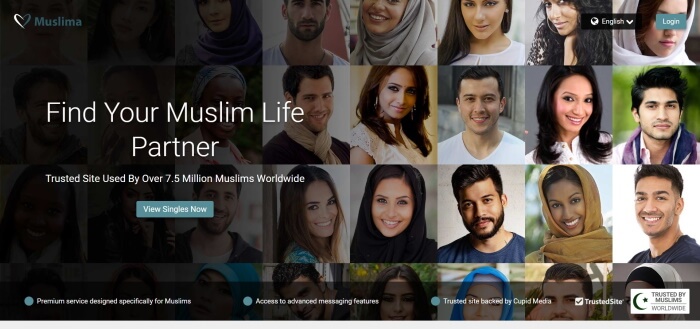 Most of the Turks are Muslims. Muslima.com is a dating site specially tailored for Muslim singles, and it is used by over 7.5 million people worldwide. Both safety and quality matches are rated highly on this platform.
Signing up with Muslima is fast and simple, and a special profile verification system is applied to keep members safe. Although anyone can create an account regardless of their religion, you will likely meet Arabic men with a serious wish to find a match from similar faith. Also, Muslima.com is built to bring together singles with long-term commitment goals, not just fooling around.
Muslima.com is considered to be quite an expensive online dating app. Registration is free, and so are some of the most basic features, but that's about it.
However, Muslima.com offers some great features for your money:
Message translation
More personality details
Being on top of the search results
Advanced search
On the downside, some of the features provided are not that up to date, plus the application is only available for Android devices.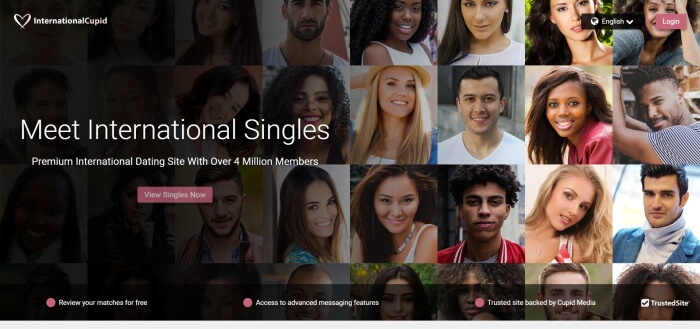 As the name indicates, this dating site aims to bring together singles no matter their location and culture. It is one of the largest and most well-established international dating sites, with a user base of over 4 million people.
Some of the most remarkable features of InternationalCupid.com are:
• Gallery to highlight unique and exotic beauty
• Using Cupid Tags to describe yourself better
• Message translation
• Compatibility rate to your match
Registration to InternationalCupid is easy, and it also enhances your matching experience. The majority of the profiles are of good quality, and the site claims to contain profiles with only serious long-term relationship objectives. There are a lot of safety measures, and if you want to use this site for free, there are plenty of features to support that.
On the other hand, many premium features are reserved for paid members only, the local user pool is considerably smaller than on other non-international dating sites, and the platform doesn't support Apple devices.
Meeting Men in Turkey
Although I cannot imagine the world without online dating anymore, I also can't imagine it without meeting people organically. No doubt, there is something special about running into an interesting person by accident and seeing how it goes from there. The beauty of it is that it can happen anywhere, but there are also loads of good venues and spots to try your luck.
A good thing about Turkish guys is that they will probably come to you. You have to be in the right place and look approachable.
I will gladly share my experience with you about where to find single Turkish men in the biggest cities of Turkey.
In Istanbul
Istanbul is filled with socially busy districts. In my experience, Istiklal Street, Sultanahmet, Topkaki, Eminonu, and Taksim Square will work just fine both day and night.
There are bars, cafes, and discotheques around every corner. Here are some of the best ones to go and check out:
Ruby
Golden Club
Ritim
Taksim Club IQ
Sortie
Tower Pub
Babylon
Peyote
U2 Istanbul Irish Pub
In Izmir
A great area to hang out in Izmir city is Alsancak. In the daytime, try walking on the Kordon along the seaside. When dark, visit the main street Gazi Kadınlar Sokağı for nightlife.
You might want to go and grab a drink in one of these night venues:
Sayonara
Chaos Cafe Bar
Tac Mahal
Mayhane Alsancak
Bios Bar
Eco Pub
Sirena
Raw
Maze
In Antalya
The safest part of the city to socialize is The Old Town because there are a lot of open-air bars and cafes, and during the nighttime, the area becomes a little crazy. If you don't mind exploring outside the city, I suggest you head to Lara beach.
There are also many bars and nightclubs in Kaleici and Kemer. Here is a list of some of the best ones:
Sheffield Pub
Gaga Club Lara
Monte Cristo Disco
Dark Angel Club
Olympos Disco
Klub Kristall Kemer
Club Inferno
Pros and Cons of Dating a Turkish Man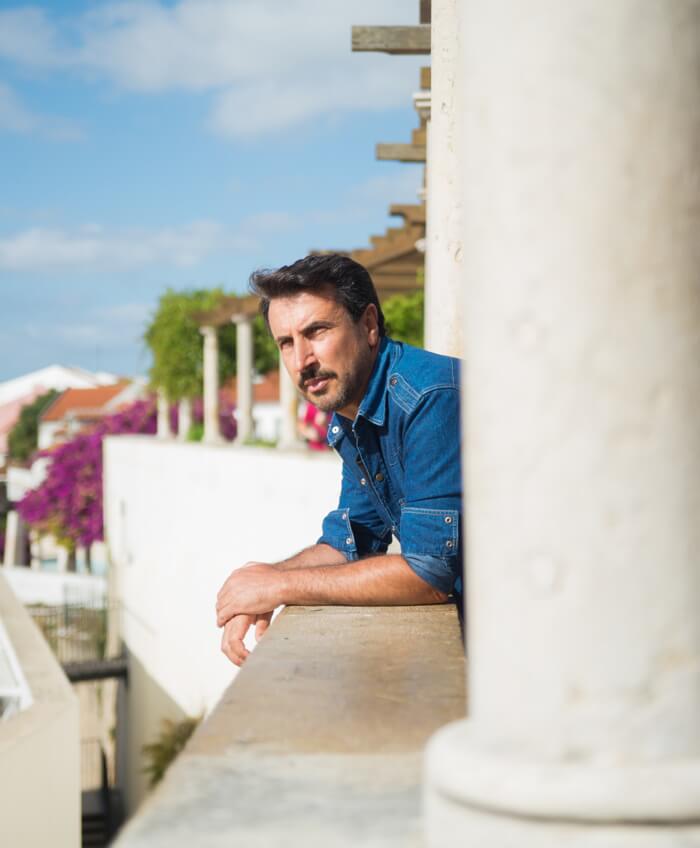 A lot of issues when dating a Turkish man can come from cultural differences. As I said, they are just not what we, ladies, are used to in the West. But let me be clear – it is worth it because it's hard to find a partner from anywhere else who is more masculine yet as gentle of a lover.
Pros of Dating Turkish Men
They are Romantic
It's part of their culture and upbringing to be attentive and affectionate to the opposite sex. It comes so naturally for them to make you feel special, woo you with sweet gestures, blow you away with romantic dates, and the list goes on.
They are Charming
There's something about how a Turkish man approaches and acts around a woman of his interest. He can do it respectfully so that his often too-focused attention doesn't come off as cheesy. It's pretty hard not to fall for that kind of guy.
They are Sensitive
It's weird how Turkish men can be very dominant and soft simultaneously. They are always there for you, helping you, asking about your needs, etc. And over there, being in touch with their feminine sides is a matter of honor.
They are Passionate
Although they can be real sweethearts, there is a temper that comes along with it. This passion drives them in every way, making them extremely determined, stubborn, impulsive, and sensual.
Cons of Dating Turkish Men
Language Barrier
A surprising fact about a typical Turkish man is how little he can speak English. But if there's a will, there's a way, plus this is where modern technology can come to the rescue (think translation apps and translation services on dating sites).
They Can Be Too Jealous
It is in their blood to be the authority in a relationship which also means they can be too possessive and controlling sometimes. Being a Western girl, I initially had difficulty accepting it, but that just came with the package. For me, all his virtues overshadowed this side of him eventually, but I guess it is not for everyone.
They're Mama's Boys
Even as grown men, Turkish guys always put their mothers first. It's a cultural thing and hard to swallow at times, but when you realize their sensitivity and softness come from the same source, it is easier to appreciate it a bit more.
What Do Turkish Guys Like in a Girl
I think it's pretty clear by now that to be in a relationship with a Turkish man; you've got to be a bit submissive. This doesn't mean you are weak or suppressed, but there are some traits that a Turkish guy subconsciously looks for in his other half.
Accept His Dominant Side
To feel masculine, he needs to feel like the man of the house. No matter how much you pull the strings behind the curtain, nurture his manly side and let him think he's the boss.
Show Him He is Needed
As a boy, he was surrounded by women needing a man, which is the scenario he is still looking for. He wants to be your knight in shining armor, so let him. Isn't it romantic?
Keep His Secrets
Although he's not ashamed of his sensitive side, some things are left between just the two of you. So when you witness his moment of weakness, such as crying, be very careful with whom you will share this.
Don't Lie
A Turkish man will stay honest and loyal to you and expect the same from you. And know that once you've betrayed his trust, you might never be able to restore it.
How to Please a Turkish Man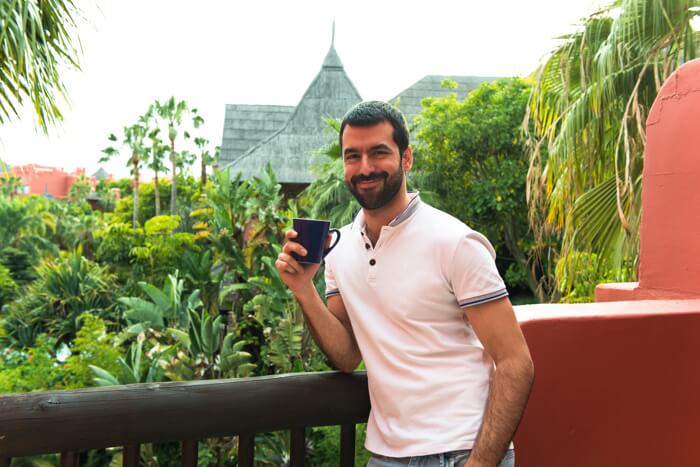 Understanding a Turkish man starts with acknowledging Turkish culture. I've learned a few tips that help impress your man and make him cherish you even more.
Highlight Your Origins
Turkish men are naturally attracted to foreign women, so why not take advantage of that? They are interested in learning about other cultures and traditions and will happily support your exotic features.
Stay Independent
Modern Turkish guys appreciate strong women with lives of their own. Yes, it is a bit controversial as, in their eyes, an ideal girl is independent yet considerate of a man's need to dominate. So, this is a matter of balancing the two opposite sides, but when you get the hang of it, you will become irresistible to him.
Show Off Your Knowledge
Turkish guys find intelligent women sexy. Demonstrating your skills and sharing your opinions makes you more appealing because a typical Turkish man needs a woman to look up to.
How Are Turkish Men in Bed?
A Turkish man is a passionate creature, which also shows in the bedroom. His sensitivity and romantic style pay off there and make him a dream lover for any girl. Also, as mentioned before, it's in their nature to be honest and loyal, so you don't have to worry about him looking for occasional sex around town.
Finally: How to Know if a Turkish Man Loves You?
There are a couple of signs to look for if you want to know whether or not he is truly into you:
When a Turkish guy is in love, keeping the distance is out of the question. He will probably call and text you day and night, so that it might come off as a bit creepy at first. But please understand that this is only evidence that he cares for you.
They Keep Contact
They Call You by a Nickname
It's an unwritten rule: Turkish people have nicknames for their loved ones. So, if he creates a nickname for you, and even if you don't like it, take it as a display of his affection.
They Announce You on Social Media
In modern Turkey, it's not official until your social media status is "in the relationship." This is how Turkish men manifest their loyalty nowadays. It's also a good sign when they use your photo as their wallpaper on social media.
They Put Your Name on the Paper
You know he's serious with you when he starts adding your name to all the important (and not so important) paperwork, such as bills and contracts and their plans and goals. The Turks believe that couples are together in everything, so this is a good sign!