If you have fallen for an Egyptian man and need some advice for dating him, you've come to the right place!
Egyptian men are exotic, energetic, yet warm. But, from my experience, you should know a few things before starting a relationship with an Egyptian man because their dating etiquette is very different from western dating.
In this article, you'll learn everything about Egypt men and what dating them is like.
The Dating Culture in Egypt – What to expect when dating an Egyptian guy?
Characteristics of Egyptian men
How to please an Egyptian man
Where to meet Egyptian guys
Fasten your seatbelt and prepare to enter the Egyptian dating world!
Recommended Arab Dating Sites
The Dating Culture in Egypt – What to Expect When Dating an Egyptian Guy?
If you're interested in dating an Egyptian man, the first step is understanding Egyptian culture. While there are many similarities between Egyptian and Western cultures, there are also some key differences. Here are a few things to keep in mind:
Egyptians place a high value on family. If you're serious about your relationship, be prepared to meet his family and become part of his extended network.
Religion is also important in Egypt. While not all Egyptians are Muslim, most of the population follows Islam. Religion may play a role in your relationship, so respecting your partner's beliefs is important.
Egyptians are very hospitable. If you're invited into an Egyptian home, expect to be treated like royalty. You'll likely be offered food and drink, and your hosts will go out of their way to make you feel welcome.
Egyptians can be quite traditional when it comes to gender roles. In many families, men are still considered the head of the household, and women are expected to defer to them in decision-making. This doesn't mean that all Egyptian relationships are hierarchical, but it's something to be aware of if you're used to more equality in your relationships back home.
Characteristics of Egyptian Men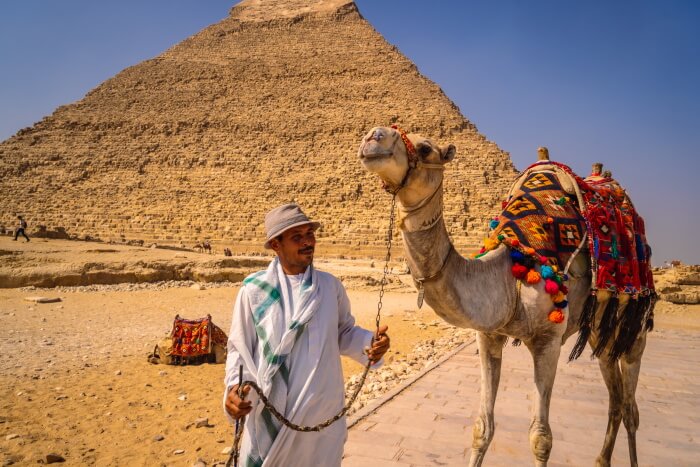 Egyptian men are sure to seduce you with their beautiful tanned skin, gorgeous dark hair, and warm eyes. But there's more to them than meets the eye. Here is a list of some of the characteristics of Egyptian men.
Funny – Egyptians have the funniest personality. They can make a joke out of anything and give you a good laugh, even in the toughest times.
Generous – Egyptians are very generous with their money and time. If you find yourself in a relationship with an Egyptian man, expect that he will insist on paying for everything.
Hospitable – Egyptians are known for their hospitality. They will happily invite you to their home, offer you food and drink, and go out of their way to make you feel welcome.
Friendly and energetic – They are ready to help you anytime, even if you're a stranger. They are also full of energy and enthusiasm and are always eager to cheer you up.
Optimistic – Egyptians always try to look on the bright side of life – their optimism and laughter are contagious.
Faithful – Egyptians are very faithful and religious people who dedicate their lives to God. They take a lot of pride in their culture and its core beliefs.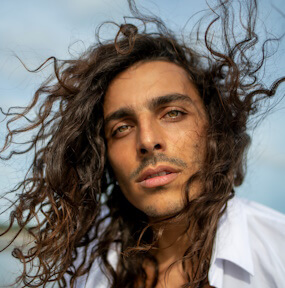 CHAT WITH SINGLE EGYPTIAN MEN
How to Please an Egyptian Man
Being in a relationship with someone from a foreign country with a different culture can be challenging. Except for language barriers, there can also be differences in your beliefs and ways of life, for example. The relationship can suffer if you don't learn about each other's cultures and communicate openly about your differences.
So here's some advice to keep in mind when dating an Egyptian man.
Prepare Yourself to Fit Into a New Culture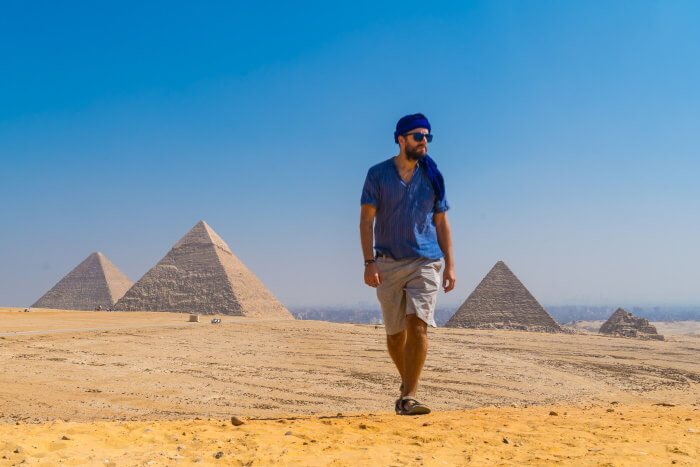 As I just mentioned, when dating someone from another culture, it's very important to be aware of your differences. So the most important thing to remember when dating an Egyptian man is that Egypt's culture, heritage, and way of life may differ greatly from yours.
Preparing your mind to be open to learning, changing, and expanding is the key if you want your relationship to succeed. It's important to be flexible in your thoughts and lifestyle if you want to date an Egyptian man.
Never Belittle His Culture, Family, or Beliefs
When it comes to their culture and country, Egyptians are very proud. And there's a good explanation for that. Egypt has a rich past that makes it one of the greatest civilizations in history, with artifacts and monuments proving it.
It is imperative that you never criticize his beloved nation, its people and values, or even his family. Doing so will irritate him, and it will take some time for his pride to recover.
Family Is Very Important
Egyptian families are very close, and parents watch their kids' activities constantly. Because it is against the rules of the Islamic religion to date before marriage, most Egyptian families discourage their children from going out on dates.
So even if you and your Egyptian half are in a serious relationship, you should be prepared to expect a lot of resistance from his family. They most likely won't be overly excited to meet you. If this happens, don't take it personally, but be honest and open with your partner about how it makes you feel.
Get Comfortable Receiving a Lot of Compliments
Men from Egypt are skilled at seducing women with praise. Some of them will express their love for you every day when you go down the street, and you don't even have to be dating one!
When you date an Egyptian man, he'll gush over how lovely your hair is, how beautiful your eyes are, how much he loves your accent, and how you are the most beautiful woman he's ever seen. Get comfortable with hearing about everything he loves about you!
Expect Some Jealousy
When dating an Egyptian man, having close male friends is a big no-no! Because jealousy is one of the traits that almost all Egyptian men have, they would find it offensive if you interacted with other men. That is also one of their ways of expressing how drawn they are to you.
So, here's some advice: don't take it personally if you're dating an Egyptian man and he's unsure who you're talking to or going out with. They think that their jealousy demonstrates their genuine interest in you. If it makes you uncomfortable, think about talking it out with them.
Keep Yourself Safe
You can be the target of a dating scam if the Egyptian man you're dating requests money. To keep your heart and wallet safe, avoiding anyone with only material interests is important.
An honorable Egyptian man would never demand money from a woman. They believe it to be not just tacky but also against their self-respect. He believes that looking into his life partner's finances will make others think poorly of him. They take satisfaction in being capable carers who can take care of their loved ones and their family.
Public Kissing Is Strictly Prohibited
Your first kiss won't typically happen in an elevator, the back of a car, or a dark alley. A public kiss is unusual in Egypt because Egyptian men often live with their parents until getting married. Instead, be ready to hold each other's hands and drink your (non-alcoholic) beverages while staring longingly into each other's eyes!
Online Dating In Egypt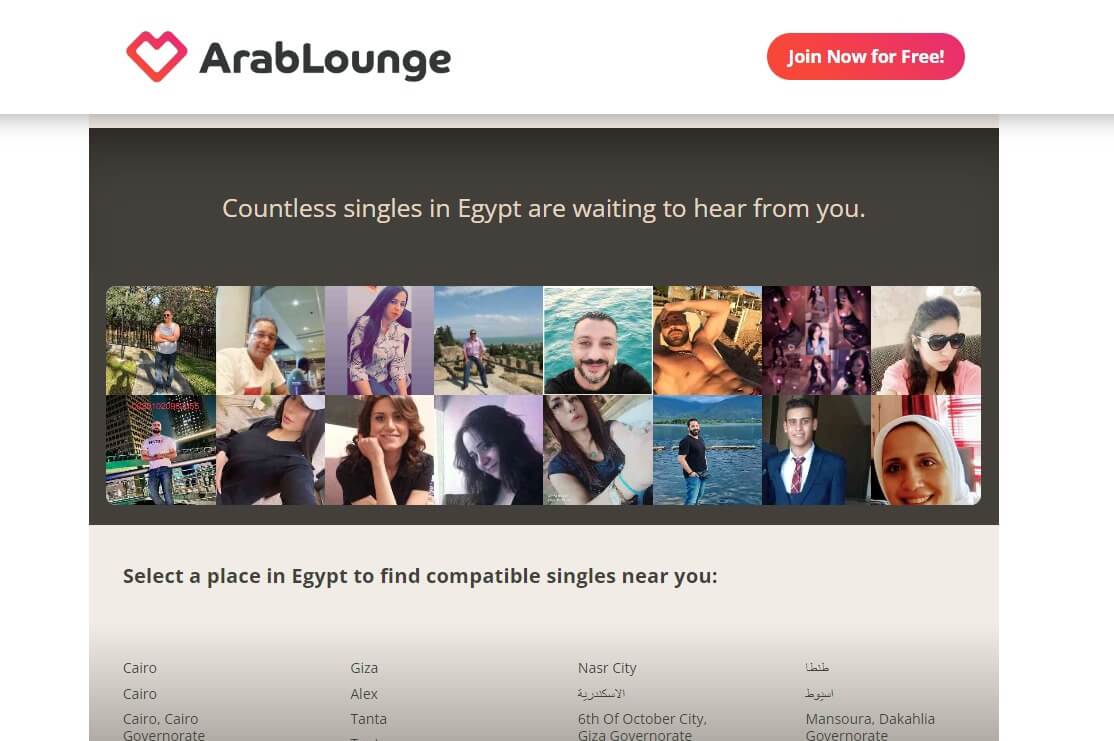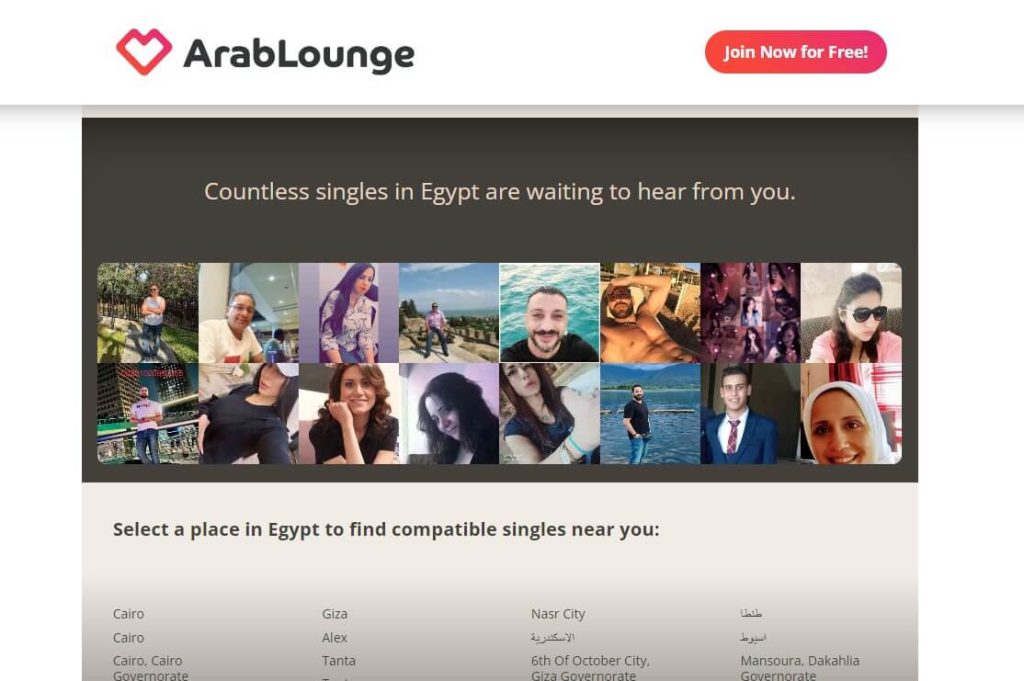 Many Egyptians seek alternative ways to meet potential partners, so online dating in Egypt is becoming increasingly popular. Online dating sites like ArabLounge can help you find the Egyptian man of your dreams.
Although small, the site allows you to find a match quickly. Another great thing is that membership is completely free. However, you must buy credits if you want to send a message.
The signup process is fairly quick and easy. It only requires filling out a simple form with some basic information. However, if you provide more information while signing up, your chances of discovering the ideal match increase.
You can submit up to four photos of yourself and include a thorough description of your preferences and interests. Another great thing is that the messages with your matches will be immediately translated into their language, and their messages will be translated into English.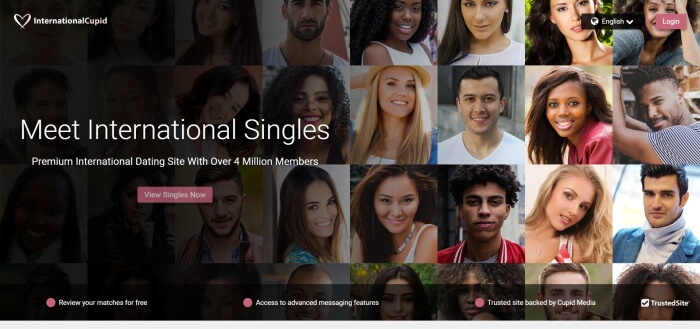 Another well-known website in the online dating world is InternationalCupid. It was established in 2004 and now provides services in over 50 countries. It offers just the right amount of glitzy features to keep you interested without taking away from your main objective of finding the ideal Egyptian date.
However, given the registration process's simplicity, there's some potential for fake profiles. Consequently, be cautious when choosing which profiles to use your chat credits.
Users of Android smartphones can access the service through an app, while those with Apple devices can do so through a web browser. If you have any questions, the site provides a hotline, email address, and a live chat option to contact them directly.
Where to Meet Egyptian Guys
Egypt is popular with tourists, so you might want to visit it one day. If you decide to travel to Egypt, here are the best cities where you can meet Egyptian men:
Alexandria
Here are the best night spots in Alexandria to have some fun and meet a handsome Egyptian man, listed in no particular order:
Spitfire
Eros
Cap D'Or (Sheikh Ali) – at 19 Al Mokadem Hasan Al-Shaykh
O'Shaughnessy's Pub – at 1324 King St
Bayou Room – 219 King St
Cairo
Nightlife in this famous city of pyramids won't disappoint you, nor will its handsome Egyptian men.
Here's a list of bars and nightclubs to visit in Cairo:
Cairo Jazz Club – at Al Guezira Plaza, Sheikh Zayed
3 AM Club – at Royal Maxim Kempinski, Second New Cairo
Harry's Pub (Marriott) – at 16 Saray El Gezira
Gu Bar – at Omar Al Khayam, Zamalek
Giza
When it comes to nightlife in Giza, options are limited. However, there are a few places that are surely worth a visit.
You can try your luck and hope to meet an Egyptian man at one of these clubs:
Wunder Kind – at 26F9+39H, Nile, Giza District
Rai Club – at Oula, Giza District
El Regina Club – at Ahmed Shawqi, Oula, Giza District
Echo Club – at 4 Gameat Al Dewal Al Arabeya, Al Agouzah, Giza District
Frequently Asked Questions About Egypt Men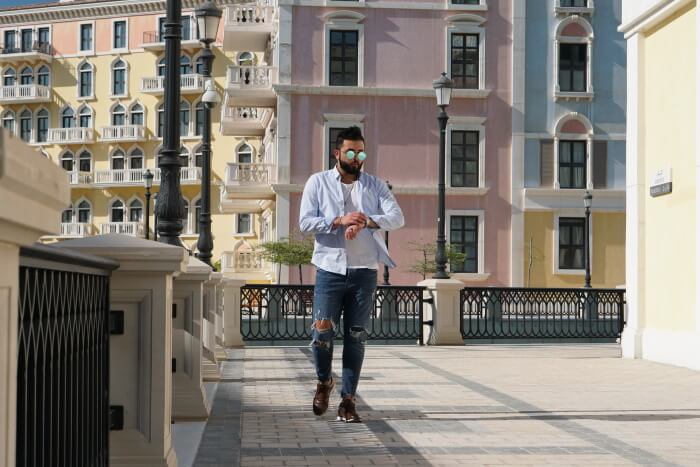 What Are Egyptian Men Like in Bed?
Being mostly African with some Arabic blood, Egyptian men are warm, passionate, and fierce lovers. They love to be in control and take charge in the bedroom.
What Do Egyptian Men Find Attractive?
Egyptian men like strong-willed women who are confident and can hold their own in a conversation to be the most attractive. If you plan on dating an Egyptian man, make sure you are comfortable with yourself and self-confident.
How Many Wives Can an Egyptian Man Have?
According to Egyptian law based on the Koran, Egyptian men are allowed to have four wives. However, even though polygamy is allowed in Egypt, less than 1% of Muslim men have more than one wife.
A Final Word on Dating Egyptian Men
Besides their attractive looks, Egyptian men are also loving, friendly, and kind-hearted, even though dating them can be challenging. The Egyptian dating world is unique and different from western dating, so learning about their culture is crucial if you want a successful relationship.