Most Western women find something appealing about dating a Mexican man. Maybe it's because Mexican guys have a reputation for being handsome, funny, and true gentlemen all at the same time.
But:
What can you expect as a Western woman dating a Mexican man?
What are the downsides of dating Mexican men?
Where can you find Mexican men to date?
My top tips for dating a Mexican guy
That's what we're going to cover today!
Recommended Latin Dating Sites
What can you expect when dating a Mexican man?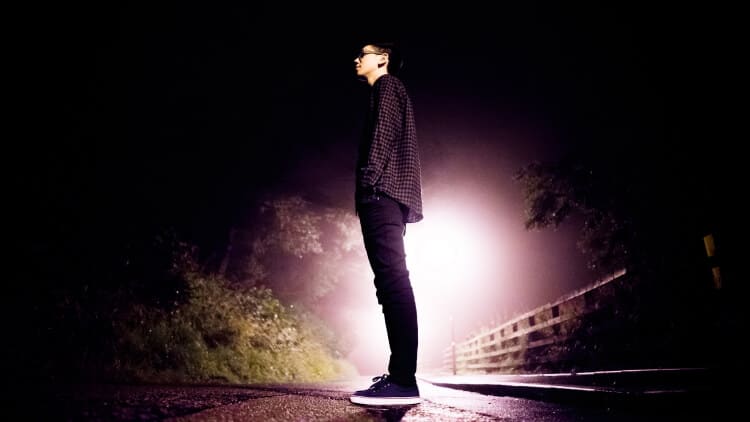 He will be very affectionate with you
Mexican lovers are among the most passionate in the world, and that goes for both men and women. But Mexican men, in particular, display a large amount of affection for their girlfriends. From touching your shoulder to kissing you on the cheek to showering you with gifts, he'll remind you daily of how he feels towards you.
He'll expect you to learn some Spanish
Yes, most Mexican men know at least some degree of English. But he'll still much prefer to communicate with you in Spanish, and if you commit to each other, you'll need to learn the language. Learn some Spanish love and flirting sentences to impress your Mexican guy!
They stay loyal to their families
Mexico is a traditional country when it comes to gender and family roles. The man you meet is likely still living with his family if he's younger and single. Besides his parents and siblings, he's likely living with grandparents, uncles, and aunts in the same house. He is incredibly loyal to them and can't wait to introduce you to them.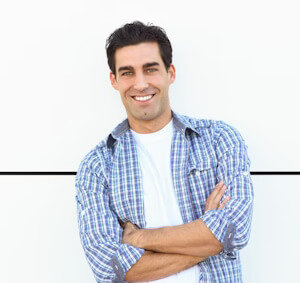 CHAT WITH SINGLE LATINO MEN
You will love the local Mexican Cuisine
Not all Mexican men are good chefs or cooks, but they all highly appreciate good food, whether homemade or from a restaurant. Keep in mind that when he's evaluating you as a potential future girlfriend or wife, he'll pay close attention to your skills in the kitchen.
You will need to learn about soccer
When dating a hot Mexican guy, your top competition may not be other women but soccer!
Soccer is a huge part of Mexican culture. Don't be surprised if he repeatedly talks about it while you're eating dinner or if he would rather stay home to watch a game on TV rather than do something more exciting with you. If anything, going to a live soccer game is a great date idea.
Be ready to party (a LOT)
Mexico is known for its vibrant parties with mariachi bands, colorful pinatas, and an abundance of beer and tequila. The Mexican man you meet is likely to be a veteran of many of these parties and will be eager to take you to one.
A Few Downsides of Dating a Mexican Guy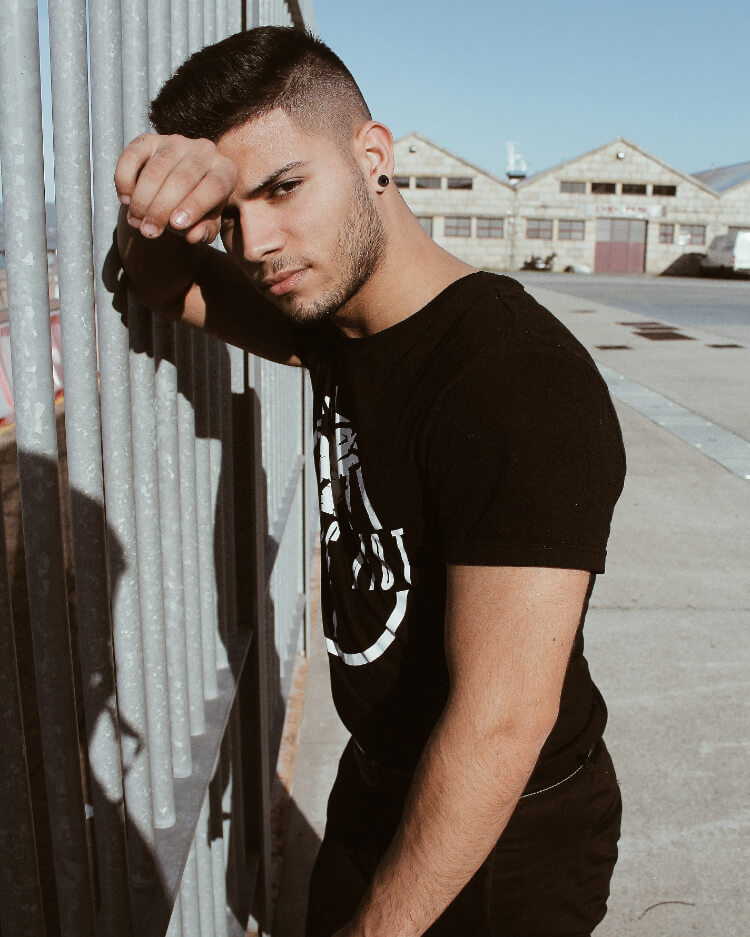 He'll follow traditional gender roles
As noted, Mexico is a traditional country regarding gender roles. That means you can expect the man you date to believe that his role is that of the family provider while yours is that of the family caretaker.
That doesn't mean he'll be against you having your career, but it does mean that he'll probably expect you to cook good food and keep the house clean at the same time. He'll also be very protective of you and may not feel comfortable with you walking the streets or using public transportation alone at night.
He will be brutally honest with you
For better or worse, a Mexican man will be very straightforward and upfront with you about just about everything. That is the result of his macho upbringing and the fact that Mexicans love to be very assertive in their speech and actions.
Mexican men can be very macho
In Mexico, there's a thing called 'machismo' or being 'macho.' It refers to being proud of one's masculinity. Mexican men who demonstrate macho in their lives are thought of as being tough enough to defend and provide for their families.
Mexican guys are assertive and opinionated
Mexican guys also have a reputation for being very passionate people. That, combined with traditional gender roles assumed in the country, means that the typical Mexican guy you meet is likely to be very assertive in his speech and disposition.
If he knows what he wants, he won't hesitate to communicate it to you. Just ensure that the assertiveness of the Mexican man you date isn't the result of an inflated male ego.
Where Can You Find Mexican Men to Date?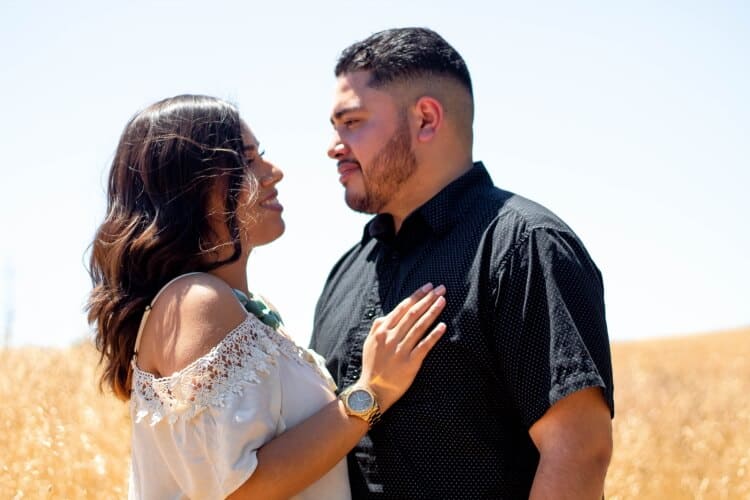 Mexico City
Condesa, Polando, and La Roma are perhaps the best places to visit if you want to meet a young, energetic, and handsome Mexican man. Although expensive, they are among the safest areas where you can mingle freely without worrying about your safety. At night, you can visit nightclubs such as
Patrick Miller (Mérida 17),
Janis (Medellín 65),
and Sixtie's bar (Avenida Sonora 210).
During the day, places such as Perisur, Pasio Acoxpa, Reforma, and Central Commercial Santa Fe are buzzing, so you might as well put yourself out there. Taking strolls, especially in malls for window shopping and going to cafés, is yet another fun approach to meeting more men and hopefully having someone approach you.
Cancun
Cancun and other beach towns like Acapulco are other great places to meet single Mexican men. Remember that the crime rate is increasing by the day, so if you want to play it safe, you can book a room in a hotel and mingle with the crowd at the hotel's restaurant or bar.
Some worthwhile nightclubs and bars to visit for casual dates and romantic relationships include:
La Vaquita (Lote 65),
Coyote Loco (Grand Oasis Hotel),
and Coco Bongo (Kukulcan).
Unless you go there during Spring break, the nightlife and day experience are pretty much the same, with plenty of men looking for singles. Since Cancun is a very touristic place you don't need to speak Spanish to manage.
Guadalajara
Zapopan is the upscale district in Guadalajara where you can safely interact with Mexican men and possibly lead to something more serious. At night, the Chapultepec bar strip fills up so fast with people who want a short-term thing, so it can make a good option if that's what you are also after.
During the day, you can walk around the shopping malls like El Parian, Centro Magno, and Leon. These are places many Mexican lads know they can find women shopping, so the odds are in your favor for dating Mexican men.
What Are the Best Dating Sites to Meet Mexican Men?
There are three online dating sites you can use to meet Mexican guys:
eharmony – The Best Site for Dating Mexican Men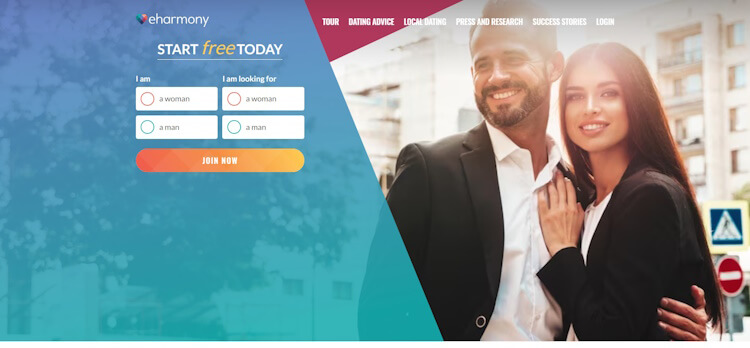 Are you dreaming of salsa dancing under the vibrant Mexican skies with a captivating Mexican hombre? Then eHarmony is your digital love fairy, helping you find the profound connection you're searching for.
eHarmony is not just another matchmaking portal – it's a love revolution! Casual dating takes the back seat here, as eHarmony zeroes in on singles like us who are hungry for deeper relationships. It's a rich mix of all faiths and cultures, drawing in a vast number of Catholic solteros with its sincere approach to love.
The magic in eHarmony resides in its Compatibility Matching System – a unique elixir brewed from an extensive questionnaire. Imagine this: you answer a series of questions, portraying a true representation of who you are, and presto! eHarmony offers you a gallery of Mexican charmers who share your hobbies, your principles. They even help navigate that first jittery "hola" to your match.
What's the catch, you ask? Well, eHarmony expects some dedication from us. Only profiles that are more than half completed can send or respond to messages – a delightful way to ensure only the truly committed.
Their three-tiered membership – Premium Light, Plus, and Extra, varying from $39.90 to $69.90 monthly, may seem a bit high. But considering their regular sales and discounts, it's a wise investment for love.
Sure, there's some fine print – a stringent refund policy and profiles with no photos. But they have a diligent security squad filtering out fakes, so rest assured your Mexican Romeo is genuine. Ready to find your Mexican love?
MexicanCupid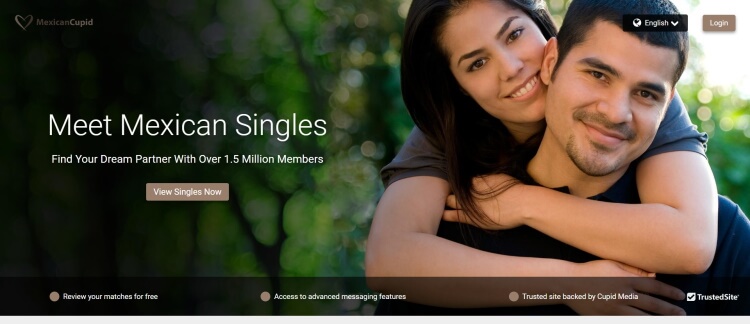 MexicanCupid has had a high success rate in connecting people with Mexican singles. It scores high in terms of customer support, the quality of matches that fit your preferences, and ease of use. There are several helpful features, such as instant messaging and detailed matching criteria, that make it easy for you to find your match.
Translation services are also available if your Mexican guy can't speak your native language or if you don't know the Spanish language. There are two options to choose from for a premium subscription: the Gold and Platinum memberships, with very affordable rates.
LatinAmericanCupid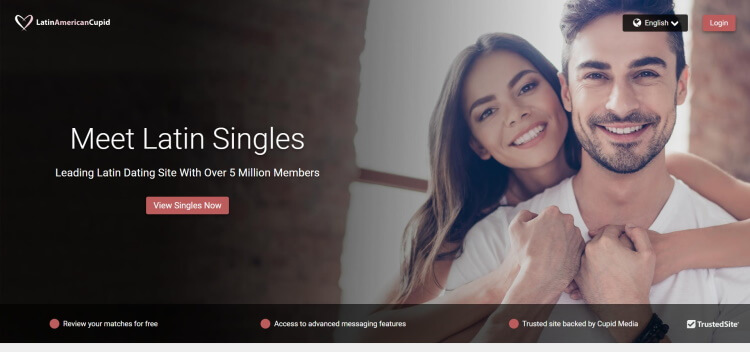 This dating platform is part of Cupid Media which has gained a reputation in Latin America for its trustworthy services. It only takes about three minutes to set up your account and begin your search for your soulmate. With more than 2.7 million users, you can be sure to find several hot men who match the ideal Mexican guy of your dreams.
Top features on the website include auto-translation, incognito search (searching with a hidden identity), refined searches, and rank boosts. There are also convenient premium membership types, Gold and Platinum. Customer support on the platform provides different ways of getting answers to your questions and talking to support staff.
What Are Mexican Men Attracted To?
To get a Mexican man to fall for you easily, keep the following tips in mind.
Learn Mexican Spanish
There are a few Spanish dialects, and you should focus on learning the Mexican Spanish your Mexican date speaks. Learning how to speak Spanish or his dialect will show him that you are receptive and accommodating to his culture. When things get serious, the basics you learned will come in handy for you when you visit his family and friends. Moreover, learning a new language improves your mental abilities in the long run. So it may not be entirely beneficial to him only.
Have respect for his family
Mexican men have a deep love for their families and a much stronger bond with their mothers. If you show respect for his family and try to blend in with them and their culture, you will have an easier time winning him over. Cheerfulness, humor, charm, and drama can help make it happen. Also, going with the flow in terms of eating what the rest are eating and talking about what they find interesting can greatly help.
Be touchy and loving
A verbal and physical expression of love is a big thing in Mexico. You'll find most people being a little "too touchy" and giving regular compliments when they are in love. That should also be you with your Mexican guy. Whenever you want to remind him of your undying love, feel free to put your hand on his body as you say the words. It goes a long way. Even in public, you shouldn't worry about your touchy behavior. It is accepted and viewed as normal in Mexican culture.
Be a little jealous
A subtle expression of jealousy is not frowned upon at all. It shows you are deeply in love with your Latino guy. It signifies that he means a lot to you, and you wouldn't ever want to share him. When he turns his head to look at a woman passing in front of you, ask him why he did that. Be possessive of him. He will love it, and you will also win credits with his mates. However, remember to make your approach sleek. You can ask him using the Spanish you learned in a soap opera-like fashion.
My Final Tips For Dating a Mexican Man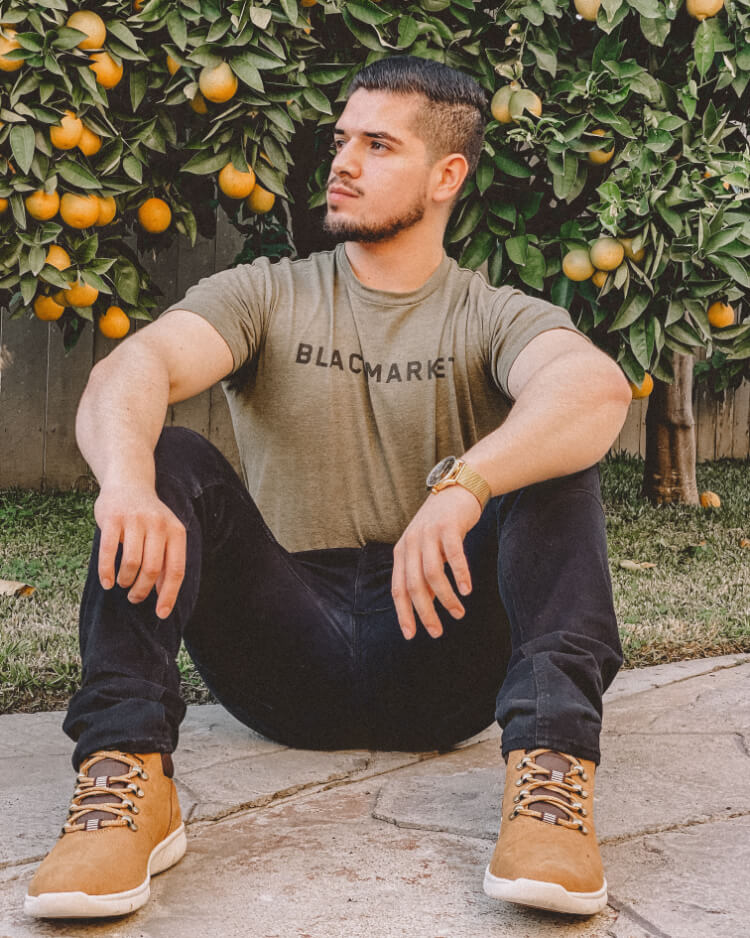 Here is some final advice for all non-Mexican women who want to know how to flirt with a Mexican guy:
Don't believe everything you hear
Mexican men are romantics. Whereas American men can be rather rusty when it comes to saying the right words, most Mexican dudes have mental books of romantic sayings to indicate their interest in women.
The only issue here is he may not mean everything he says because this could be the kind of language he uses toward any girl he's interested in. When he says he loves you on your first or second date, don't take it literally, and don't get swept off your feet immediately.
But how can you truly know if the Mexican guy you've gone out with is serious about committing to you? Read the next section!
Actions matter, not words
To know if he's truly interested in committing himself to you, he'll ask you out on more dates, introduce you to his family, start using Spanish more often, and won't expect sex at the beginning of the relationship.
In other words, Mexican men who want a relationship and not just date you will make this clear with their actions. You can also learn about the Mexican dating culture.
The slower, the better
Remember that everything is traditional in Mexico. While you can find a man willing to have a short fling with you, if you find someone you fall for, prepare yourself for a long courtship.
A Mexican guy serious about marriage will truly want to take the time to get to know you, and it's expected for a man and a woman to date for some time before marrying anyway. You'll also have to ask yourself if you're willing to stay in the country for him.
Are You Ready To Date A Mexican Man?
Dating a Mexican man can be a fun experience for you. A Mexican man embraces his masculinity, is very affectionate towards you, and knows how to communicate his true intentions through his actions and not necessarily his words.