If you're a single male keen to connect with prospective partners, what sort of places do you prefer to hang out?
Do you have favorite trendy bars or nightclubs that are particularly popular in the LGBT community?
Perhaps you're not one for late nights and prefer more tranquil socializing, bumping into kindred spirits in social clubs or during visits to restaurants or art galleries. There's a whole world of possibilities out there, so the key to making the most of the available opportunities is appreciating which outlets would work best for you. Before you can even get to the point of planning a dating excursion, what might be especially useful would be for you to consider the bigger picture. To that end, we've prepared a list of some of the commonest facts and myths surrounding gay dating.
Understanding the truth and recognizing the misconceptions can be a major step towards helping you find Mr. Right!
Facts About Gay Dating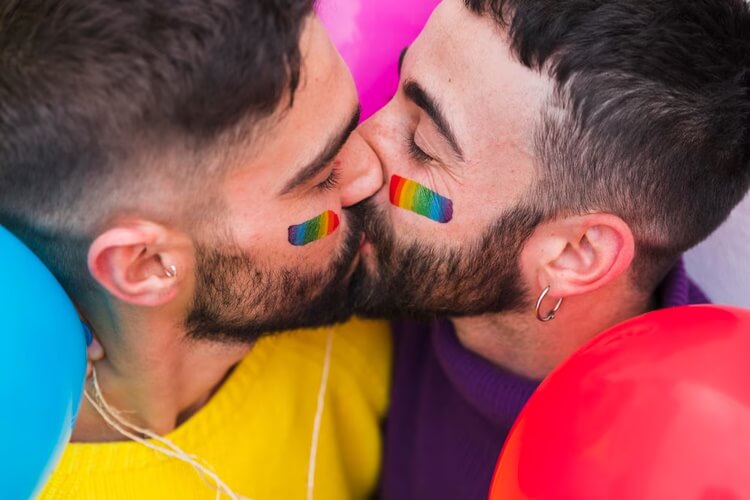 1. The best place for gay singles to mingle is by going online
There are all sorts of reasons why increasing numbers of single gays are searching for romance in the most convenient way possible – reaching out to prospective partners from home. We are only just getting over the effects of the recent pandemic, so many people are still apprehensive about going to crowded meeting places.
A lot of us have grown used to working from home, conducting meetings by video chatting – technology that has been embraced by the dating industry for some time. If you're single and looking for love, you can check out reviews of gay hookup sites made for men seeking men for fun. There are many of these services out there, so your first port of call could be poring over assessments of various options conducted by expert reviewers.
You might get a sense of which offer the best tools and features for gay matchmaking. All of these sites and their app versions are likely to incorporate computer programs – algorithms – that can help you track down the most suitable single guys by comparing the things you have in common. The discreet communication platforms offered by these websites provide a safe and secure channel for interaction.
2. You can explore all sorts of nuanced gay relationships
Gay dating covers a wide sphere. Another excellent attribute of going down the digital route is that you'll have so many choices. There are sites and apps catering to everything from sugaring (the dynamic where rich, older single guys reach out to younger men to be their partners, or 'sugar babies') to interracial romance.
Some single gay males are open to experimentation or exploring what might be termed 'non-mainstream' dating activities, such as BDSM (Bondage and Discipline, Dominance and Submission, Sadism, and Masochism). There are certainly private members-only clubs where you might wish to interact with people sharing your tastes, but it's only human nature to feel awkward and hesitant about getting into something new for the first time, especially if it involves strangers. In the online world, nobody is ever judgmental.
Gay dating sites offering BDSM as a sub-heading will not only be inclusive, but they'll also present the perfect atmosphere for members to feel relaxed and uninhibited. Coming across people sharing your proclivities is always a wonderful icebreaker.
3. Moving from online to offline dating can be seamless
Gay dating websites can be a worthwhile arena for being introduced to a cross-section of charming males. There are a variety of methods for initiating flirty conversations, including phone calls, texting, emailing, joining WhatsApp group discussions, entering forums and chat rooms, and tapping into video chatting software. But what you'll also find is that once you've spent time developing chemistry with another site user, there will be an overwhelming temptation to take your blossoming relationship to the next level – arranging a face-to-face liaison.
When you eventually organize a get-together, this won't seem anything like a blind date. You'll already know so much about this person through your virtual interaction.
Myths About Gay Dating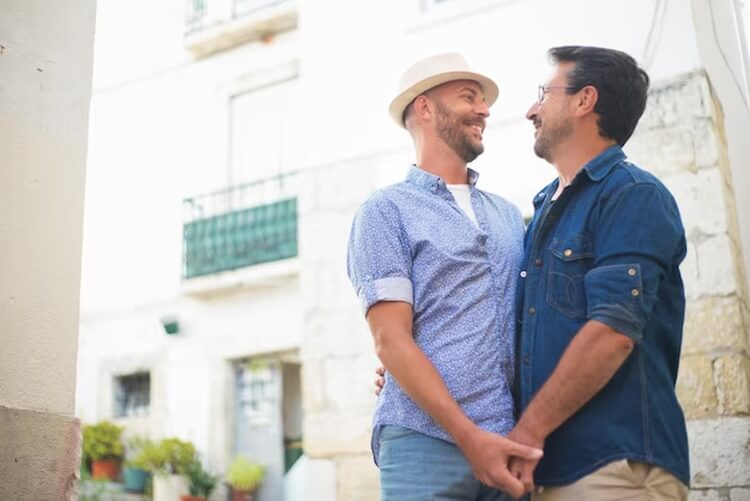 1. There are fewer opportunities for gay dating
If anything, the reverse is the case. Single men who might be stuck in the 20th century could be forgiven for assuming there are fewer options available due to the shortage of LGBT-oriented social outlets compared to those populated by their straight counterparts. In the digital dimension, gays and lesbians are twice as likely to be taking advantage of online socializing hubs. Popping the phrases' gay dating' or 'LGBT relationships' into a search engine will reveal the extent of these opportunities.
2. Gay guys are promiscuous
A common myth is that gay men are more eager to embark on 'no strings attached' encounters. While it's true that there are entire websites dedicated to casual gay dating, there are just as many focused on bringing compatible individuals together for long-term romance. The introduction of same-sex marriages and the widespread availability of civil partnerships has promoted stable relationships.
3. Gay parents won't be as good as a mother and father
There is zero evidence that same-sex parents would be any less adept at bringing up children than a straight couple. Gay men can make loving, devoted parents to children, providing a safe and welcoming home where they can prosper.
Gay dating can be stressful, and there are many pitfalls out there. But if you stick to a commonsense approach, learning how to filter out myths in favor of facts, you're sure to have a successful experience. A good piece of advice is to believe in yourself. Have you checked out a mirror lately? For many people, there can be a tendency for self-doubt to creep in. Don't pay attention to any negative inner voice! Know that there are specific reasons why people are considered attractive, and no matter where you might happen to be on that 'attraction scale,' there are plenty of dudes who will be 100% compatible. So, if you're a gay single male, the time has come to seize the moment. Get out there and grab yourself a hunky man!