Here is a comprehensive AmoLatina review that should give you an idea of what to expect from the Latin matchmaking service.
Introduction to AmoLatina.com
AmoLatina entered the league of great Latin dating apps more than ten years ago, and it is one of the best online dating sites if you are looking to meet new people and date an exotic Latina beauty or gentleman.
The website went through a major transformation in 2017 when it went from being a simple dating service to a one that gives you total control of the nature of the relationship.
What is Amo Latina about?
As far as Latin dating sites are concerned, the AmoLatina.com mobile dating app is an authority. The application connects single men and women from all over the world to singles in Latin countries.
The majority of the local Latin subscribers come from Brazil, Venezuela, Colombia, and Puerto Rico. The app allows you to meet people from lots of exotic countries, browse through a variety of profiles, and reach out to people you are interested in.
One of the best things about this site is that registration is free. The only time you are required to pay is when you find someone you are truly interested in and want to get in touch with them.
Upgrades from the original model
Before we get into details about how the service will help you with dating a Latina on AmoLatina, it is important to understand where the app started. This will help you appreciate the strides forward taken in the members' favor.
Without further ado, below are the five main improvements that were made by the site:
Both men and women can apply – When the site was launched, it was first set up to connect Western men with Colombian and other Latin women. However, it is now open to both genders allowing even women to sign up to find love or companionship.
Less third party involvement in your relationship – There was also a lot of interference from third parties. This was mainly because the app was geared towards "mail order brides" and matchmaking for marriage. Now, you and your love interest are in total control of the relationship.
More focus on casual dating – As has been stated many times before, AmoLatina was once very focused on helping men find girls they could marry. The new AmoLatina, however, has a more casual approach and allows singles to pursue less serious relationships. However, if you do find love and want to get into a long-term relationship or even get married, then no one will stop you.
A wider international dating pool – The new AmoLatina has also opened up its doors to a more international scene. It is not only meant for Latinas and Americans. Right now, there are numerous subscribers from Europe and even Asian Singles who are looking to date Latin people.
Is AmoLatina a scam?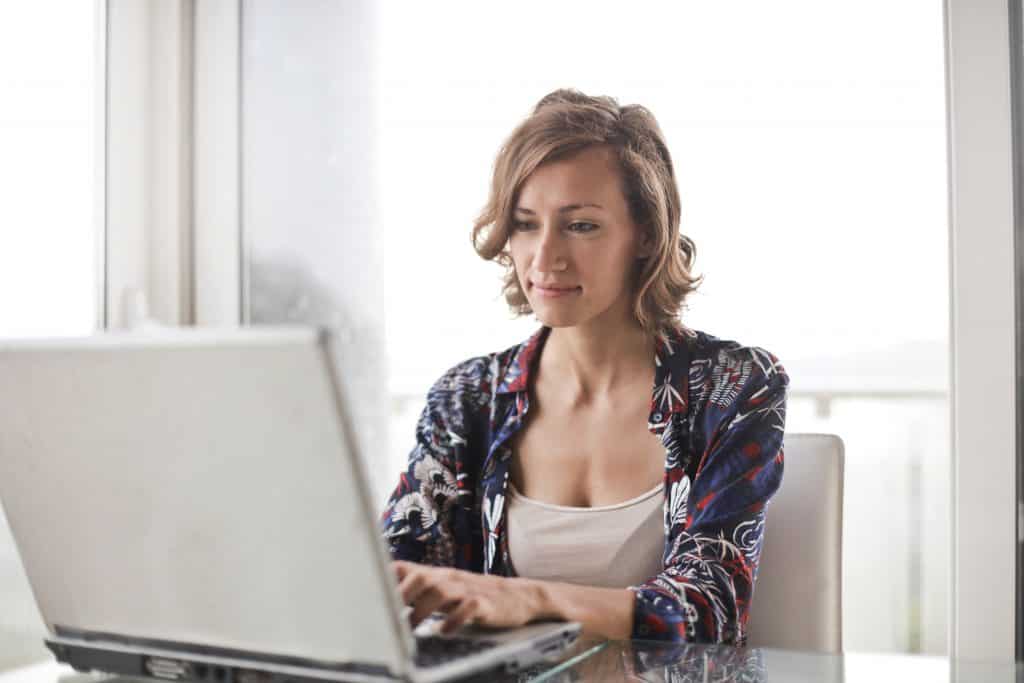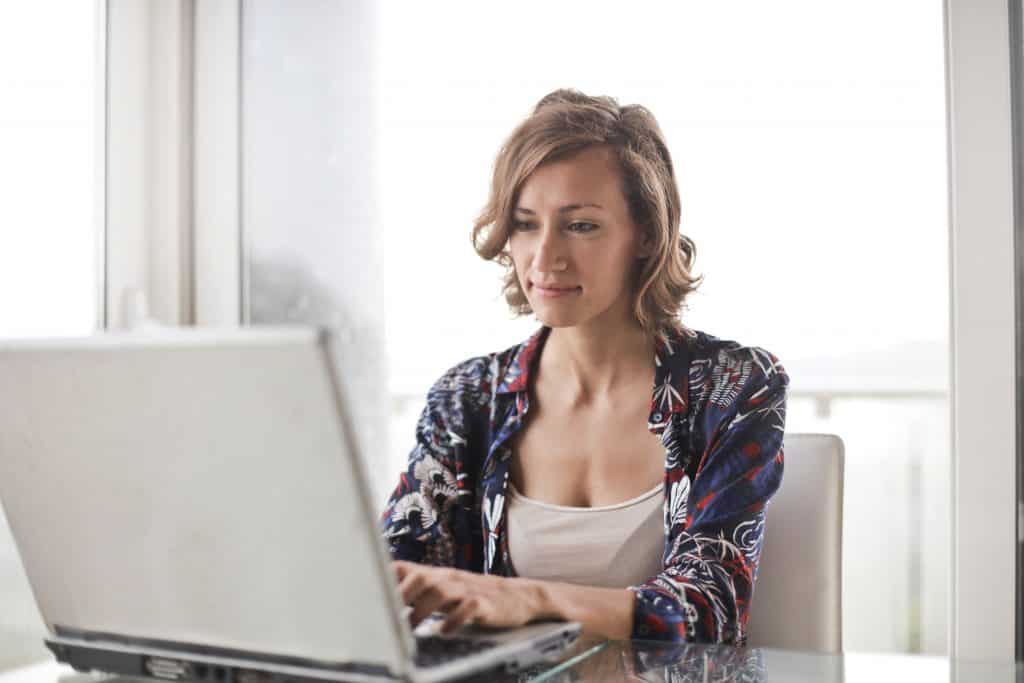 If you're already familiar with the brand or researching it just now, you might see claims on some websites that Amo Latina is a scam. One of the most common complaints is that female members on the site are not genuine – they are just too beautiful to be real. Another popular claim is that the services are too expensive, making it essentially just a fraud site that's trying to get men to spend all their money.
Neither of these complaints actually mean AmoLatina is a scam:
For one, Latin women are well known for their beauty and taking care of themselves, so it's no wonder they want to be seen at their best when looking for love!
Secondly, AmoLatina is a premium communications platform, which means you need to pay for the high-quality services and features they offer. It's true that costs can add up if you try to contact every beautiful woman you come across on the site. However, that does not mean AmoLatina is a scam. It just means you need to be smarter when contacting members on the portal.
It's also worth a mention that all complaints have been posted about the old AmoLatina.com website. The company completely revamped their site in 2017, making it much safer for their members.
Let's take a look at their anti-scam policy below.
AmoLatina's scam prevention policy
AmoLatina understands that there are risks involved when online dating. You can be at risk for dating scams, fake profiles, people misrepresenting themselves by using fake photos, or dishonest people trying to get you to send them money.
To tackle all these issues and prevent frauds and scams on the site, the company has developed one of the most sophisticated scam prevention systems in the industry.
The anti-fraud system checks for suspicious profiles and behavior. If a potentially fake profile is detected, AmoLatina's security team checks the profile and deletes it if necessary.
All members can report suspicious accounts to the customer support team who investigates all complaints. If a scam is discovered on the site, the offending member will be removed, and AmoLatina will reimburse all credits you spent communicating with them.
AmoLatina also has a strict profile verification system and members who either refuse to verify their profile or who don't pass the verification process will not be able to join the site. To confirm the identity of members AmoLatina's security team conducts video calls or personal interviews and checks I.Ds and passports.
How to use AmoLatina
With everything you know about the site already, you must be very excited by now! Here you will learn how to use the Amo Latina dating website.
Below is a step-by-step guideline to help you get started.
Go to the Amolatina Login page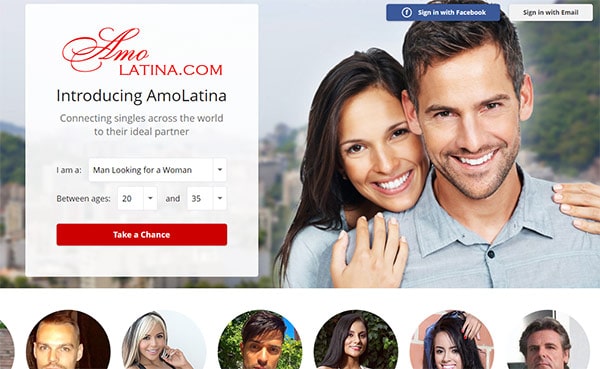 The first thing you have to do is launch the website on your device and sign up. This is a pretty easy and straightforward process. Like we said earlier, you do not have to pay anything to get registered as a member.
Create your user profile
Once you are finished signing up, the next step is creating your user profile. This will feature photos and a description of who you are and what are your preferences.
You are free to express your creativity and personality here. You could post anything from goofy photos of you and your cat to professional studio-shot photos, whatever best channels your personality.
Search for a match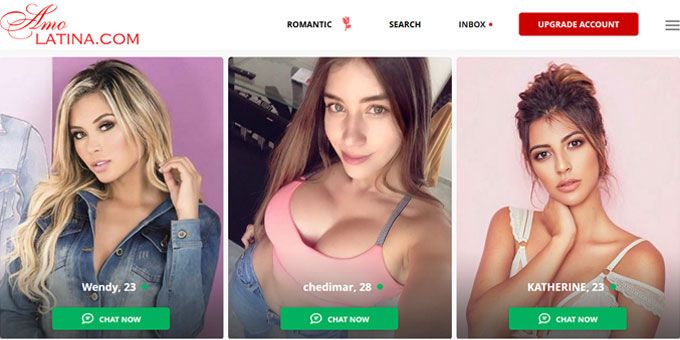 The next step is to use the search. There are thousands of profiles of single women and men from Latin countries on the portal, so you need to filter your search somehow.
You can use the search function to filter members by:
Age
City or country
Height
Language
Education
and more
You can also find matches with specific interests (such as camping or sailing, for example) or specify whether you want your partner to smoke or drink.
Our advice is to take your time browsing the profiles. Narrow your search down to people you are really interested in. This will go a long way in helping you find someone you are compatible with.
Once you have someone special in your sights that you would like to get to know, the next step is reaching out.
Start Chatting
If you wish to chat with someone whose profile intrigues you, you will have to pay as this is a premium service. The charges are in the form of credits that we will discuss in detail below.
You have the choice of communicating through email, texts, voice calls or video calls. From here you get to determine the nature, course, and speed of your relationship.
The credit system & AmoLatina's Free Credits
When you are ready to use AmoLatina's Premium Services, you first need to upgrade your profile by purchasing membership and credits.
Membership is available to all users and can be paid as a one-time payment or as recurring every month.
Credits are units bought on the site that allow you to enjoy AmoLatina's paid services. The credits are sold in packages with different discounts and offers.
For example, first-time users get to purchase 20 credits for $2.99. This is a one-time offer and also includes freebies including three talk minutes, ten letters and three messages for free.
You may choose to register and subscribe to the monthly membership. This will cost you $9.99 per month but will cut your credits' cost by up to 50%. So, when non-subscribers are buying 20 units for $32, you will be getting yours at $15.99.
The credits have different values depending on the form of communication you want to use. For example:
Live Chat costs one credit per minute.
Video chat costs 4-6 credits per minute, depending on whether you use one-way or two-way webcam options.
Sending an email will cost you ten credits.
Gifts and packages cost 49 units.
Watching premium pictures and videos of your Latina partner costs 10-15 credits.
The DOs and DON'Ts of using AmoLatina and other Latin dating services
Do your research and understand the service.
Do not rush into anything.
Do have an open mind.
Do not divulge any sensitive information whether personal or financial.
Do conduct video chats on a regular basis.
Do not send money to strangers.
Do report any scams to the website.
Do not be vague about your expectations.
Do have fun – lots and lots of it.
Final verdict – is it worth it?
In conclusion, there is no denying the fact that AmoLatina is one of the best Latina dating sites out there. It is easy to use, safe and affordable. There is also the fact that you get to interact with international singles and learn more about Latin cultures.
So, is it worth it? The answer is yes. It's time to start meeting people to find your match or perhaps even true love!
You can also find AmoLatina On Social Media!
7 Reasons Why You Should Try AmoLatina.com
If you're into dating Latin men or women, AmoLatina.com is the site for you. It is renowned as one of the best when it comes to Latin dating and it is the perfect avenue for singles all around the world who are looking to connect with Latin singles.
Here are some reasons why AmoLatina is one of the best in business: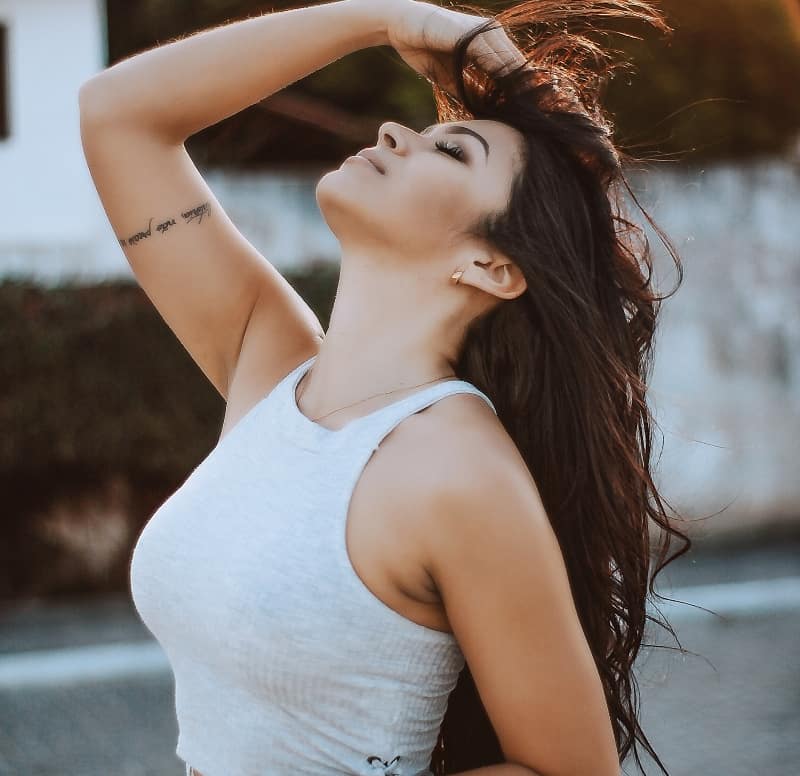 1. Focuses on connections and communication.
AmoLatina acknowledges that anything can happen in the world of dating. You might fall head over heels in love with someone special. You may form beautiful friendships with people who aren't quite your taste. Or you could meet someone for a hot and steamy summer fling.
The point is, online dating doesn't have to lead to a serious relationship or marriage. Not at all.
That's why AmoLatina is so great:
It focuses only on communication – international communication, to be exact. It just brings people from all over the world together – whatever happens next is up to you.
2. Connects people internationally.
Latin women and men dating singles from different backgrounds via AmoLatina all agree the site has diversified their dating horizons. The site has members from countries like:
Europe
Canada
The United States
Japan
Brazil
Colombia
Argentina
and many others
People are signing up from all over the world to date Latin American singles!
3. Member safety is a priority!
One primary reason why AmoLatina.com is the top Latin dating site is the amount of emphasis it places on members' safety.
AmoLatina wants everyone to have a good experience while mingling with other people and no user should ever feel unsafe or uncomfortable while on the site.
The company ensures they stay ahead of any fraudulent profiles or activities. In the rare case of experiencing something like that, you can rest assured that AmoLatina has got your back. Whatever credits were spent over connecting with the individual who caused you inconvenience, would be reimbursed.
When you browse through this dating site, you'll notice a lot of useful content such as tips and advice that will guide you in your journey of dating Latin or Brazilian women.
These informative tips about AmoLatina will ensure you practice all the healthy aspects of online dating without running into unnecessary problems.
4. Free registration!
What attracts a lot of singles to AmoLatina is that registering is free! Once you register on AmoLatina, you can browse the site completely free before deciding on the services you require and purchasing membership and credits.
It has a lot of ways to make sure the results you get to focus on diversity in interactions that you are looking for.
5. A wide set of high-quality features.
Amo Latina comes with a lot of features that you'll find very appealing:
"Let's Mingle" that allows you to send a welcome message to all matches who fit your criteria.
"Live Chat" for direct communications with eligible singles.
"Flowers and Presents" for sending gifts like chocolates, flowers, perfume, and more to someone who has stolen your heart.
They also offer free credits to new members of their internal currency system to connect you with singles over chat or video calls.
Make sure you go over their informative pages on tips and advice to practice healthy online dating.
6. Not meeting is okay!
There seems to be this apprehension surrounding dating sites, whether they are a regular dating site or one for dating a Latina. People get anxious about meeting other users they have communicated with.
But don't worry if you are one of them! AmoLatina supports and promotes communication that is open and fun.
The focus is on communication since the very beginning (see point 1!). You can freely engage with Latin singles around the world and nurture the kind of connection you are looking for, be it a friendship or casual chats or even a serious relationship. Nothing comes with a guarantee, but everything comes with possibilities. Latina dating has never been so easy and fun!
7. Strict verification of all members.
The AmoLatina dating site has a brilliant anti-scam policy in place.
They don't tolerate any fraudulent profiles – local agencies help verify men and women who sign up on the site. It did not become one of the best Latin dating sites without putting in the effort required to give such high-quality services.
If for some unseen reason a member becomes a victim of fraud when using the site, Amo Latina provides 100% money back guarantee to the member.
Another thing that should be mentioned is that requests of any kind – like expensive gifts or money – are the basis for instant deletion of a profile. Any credits that were spent on interacting with the woman would be refunded.
So what are you waiting for, log on today and chat it up with Latina women on the AmoLatina dating site and see where a simple chat leads you in life.
AmoLatina Review - Can You Easily Date a Latin Single?
Value For Price

Quality Of Members

Ease Of Use

Safety
Summary
There is no denying that AmoLatina is one of the best Latina dating sites out there. It is easy to use, safe and affordable. And not only do you get to spice up your love life by interacting with international singles, but you also get to learn more about different Latin cultures.
So, is it worth it? The answer is yes. It's time to start meeting people to find your match or perhaps even true love!